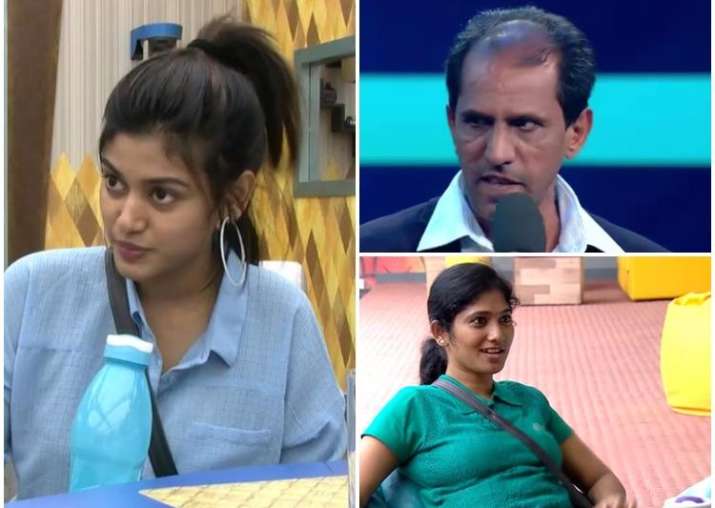 The first season of Bigg Boss Tamil has emerged as one of the most watched shows of Indian Television.  It is the 6th week of the Kamal Haasan hosted reality show and, this time Oviya, Vaiyapuri and Julie have been nominated for eviction.  To save your favourite contestant, you need to vote online or give missed calls to specific numbers. The voting lines will close tonight at 12 pm, which means you just have few hours left to save your beloved contestant from leaving the Bigg Boss Tamil house.
Aired on Vijay TV, the reality show has got everyone talking. Right from Oviya Army to Kamal Haasan, Bigg Boss is trending on the popularity meter. This week's elimination episode will air on weekend but before that you have your last chance to save Oviya, Vaiyapuri or Julie. 
Online voting
Simply visit Google.com and search for Bigg Boss Vote or Bigg Boss Tamil Vote. A poll will be shown as sponsored search result. The names of the contestants nominated for eviction Oviya, Vaiyapuri and Julie will appear. You get 50 votes per day which can be distributed amongst the nominated contestants.
Oviya Helen
The lady needs no introduction. It is quite evident from the campaigns running on social media, that the South Indian has become everybody's favourite. To save Oviya, give a missed call on 7210122310.
Julie
Known for her appearance during Jallikattu Protest in Marina beacH, Juile was shocked when she got nominated for Bigg Boss Tamil eviction this week.  "I was quite silent. But, why did others nominate me? I really don't understand the reason," a baffled Julie told Gayathri. To save Julie, give a missed call on 7210122308.
Vaiyapuri
Vaiyapuri has appeared in several Tamil films and is also a guest judge on Asathapovathu Yaaru on Sun TV in Chennai. The comedian was was unanimously nominated for this week's elimination. To save Vaiyapuri, give a missed call on 7210122314.
Catch all episodes of Bigg Boss Tamil at Vijay TV every Monday to Friday at 9 pm and at 8:30 pm during the weekends. You can also watch the Kamal Haasan hosted reality show online on Hotstar.
Read more
Bigg Boss Tamil: Plumber collapses on sets of Kamal Haasan's reality show, dies
Bigg Boss Tamil: Meet new celebrity fan of this season's most sensational contestant Oviya Helen
For more entertainment stories, follow our Facebook page