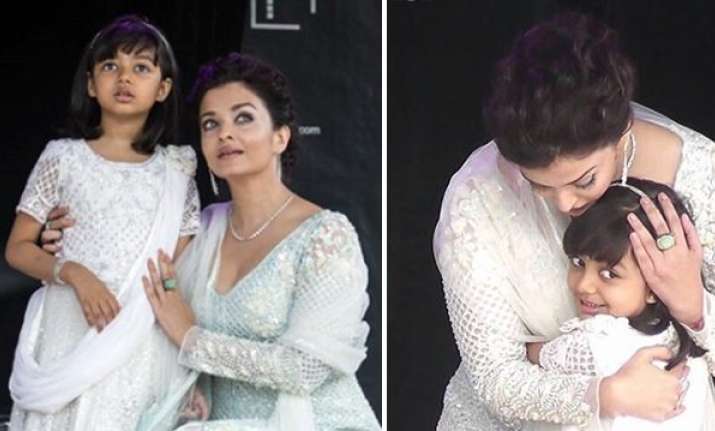 It seems Aishwarya is very much inspired from the Hollywood's sensation Kim Kardashian West in donning matching outfits with her daughter. Both the mom and daughter duo Aishwarya and Aaradhya have been snapped wearing matching attires at different occasions. 
Recently, Aishwarya attended a marriage ceremony of her cousin Prajwal, who is son of her uncle Uday Kumar Shetty. The wedding ceremony of Aishwarya's cousin was organised at TMA Pai convention hall in Mangalore. And both Aishwarya and Aardhaya were glittering in their red traditional matching outfits.
Aishwarya was also spotted wearing a matching gown with her daughter recently during the sixth birthday celebration of Aaradhya. Aaradhya was wearing a peach net floral frock and her mom Aishwarya was also seen donning a matching net based gown.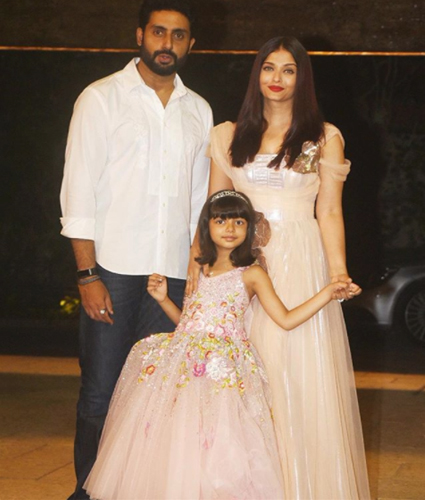 Earlier during the Pro Kabaddi League (PKL) Aishwarya was captured wearing a matching sporty look with her daughter. Aishwarya and Aaradhya were seen sporting Jaipur's pink panthers jacket during the league.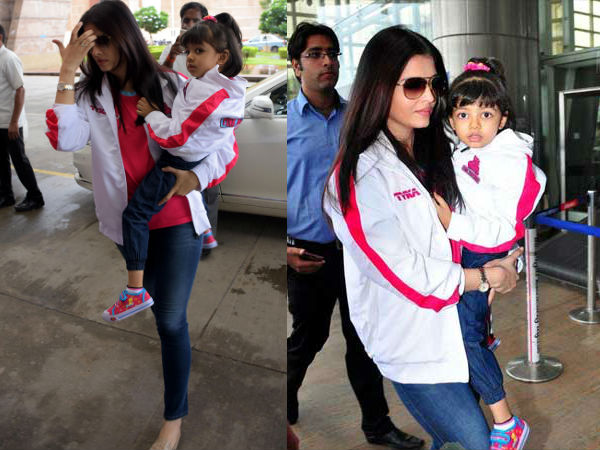 Meanwhile, Aishwarya recently also celebrated the birth anniversary of her father with an NGO named Smile foundation. During the event both Aishwarya and Aaradhya were seen sporting a matching white tees.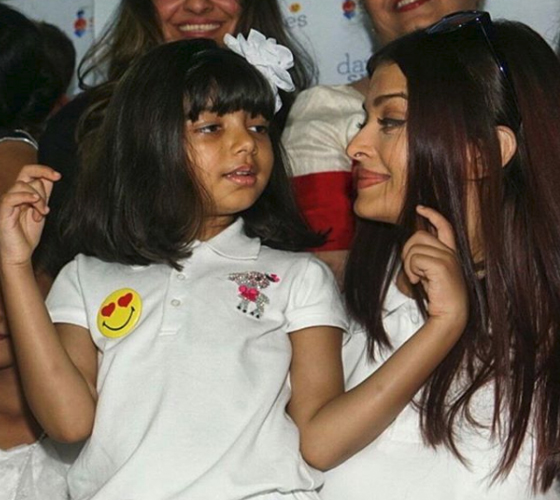 Earlier also Aishwarya and Aaradhya were snapped donning a matching dress with each other while visiting a temple and also on many festive occasions.