Follow us on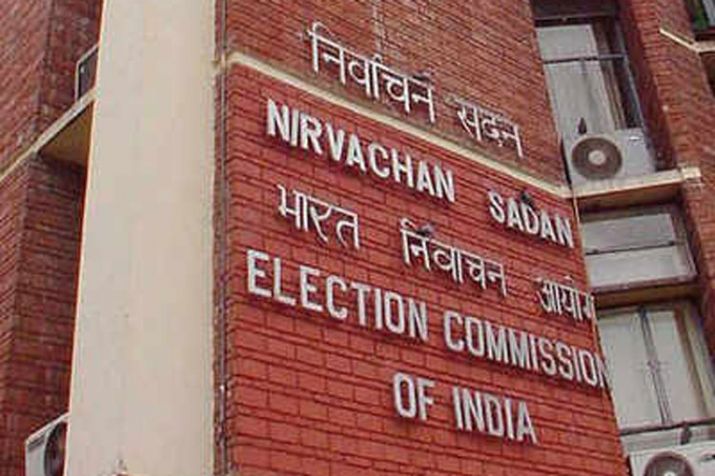 The dates for Assembly polls in Maharashtra and Haryana were announced by the Election Commission on Saturday. Addressing a press conference, Chief Election Commissioner Sunil Arora said the Assembly elections in Maharashtra and Haryana will be held on October 21. Counting of votes in both the states will be held on October 24, CEC Sunil Arora said.
While the term of 288-member Maharashtra assembly ends on November 9, that of the 90-member Haryana assembly expires on November 2. 
With the announcement of dates of elections in both the states, the model code of conduct has come into place.
The ruling BJP and its ally Shiv Sena have already jump-started their campaign. Maharashtra Chief Minister Devendra Fadnavis had taken out a Maha Jan Aadesh Yatra last month to reach out to voters across the state.
Prime Minister Narendra Modi had addressed a rally on Thursday at the close of the roadshow.
Various reports have suggested the BJP and the Sena have been able to resolve differences over seat-sharing. The rival Congress and Nationalist Congress Party, however, seem to be struggling with an exodus of leaders who are switching to the BJP or Sena.
The BJP won Maharashtra with 122 seats in the 288-member assembly, ousting the Congress government.
The Congress and Nationalist Congress Party (NCP) had contested the assembly polls in 2014 separately after sharing power for 15 years in the state.
The two parties had parted ways following disagreements over seat-sharing. The Bharatiya Janata Party (BJP) emerged as the single largest party with 122 seats and the Shiv Sena, which also fought separately, secured 63.
Meanwhile, the Congress and NCP have already informally arrived at a seat-sharing formula.
Congress leader Prithviraj Chavan recently said the Congress and NCP will fight about 123-125 seats each and leave 41 for smaller allies. He added that seats may be swapped based on consensus between the two parties.
ALSO READ | EC to announce dates for Maharashtra and Haryana assembly elections at noon | Live Updates
ALSO READ | Only Pulwama-like attack can change people's mind in Maharashtra: Sharad Pawar
WATCH | Election Commission is set to announce dates of assembly polls in Maharashtra and Haryana