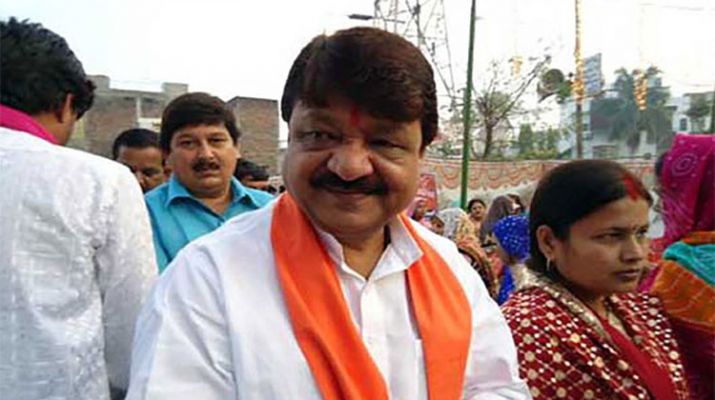 Bharatiya Janata Party national General Secretary Kailash Vijayvargiya on Wednesday said he will not contest the 2019 Lok Sabha elections.
Vijayvargiya took to twitter to make the announcement and stated that a lot of people from Indore as well as well-wishers wanted him to fight the Lok Sabha elections. But, "it was everyone's prime duty to ensure that Sri Narendra Modi becomes the Prime Minister again."
इंदौर की जनता,कार्यकर्ता व देशभर के शुभचिंतकों की इच्छा है कि मैं LS चुनाव लड़ूं,पर हमसभी की प्राथमिकता समर्थ+समृद्ध भारत के लिये श्री @narendramodi को पुनः PM बनाना है

पश्चिमबंगाल की जनता मोदीजी के साथ खड़ी है,मेरा बंगाल रहना कर्तव्य है,अतः मैंने चुनाव न लड़ने का निर्णय लिया है https://t.co/5x3QG0mNuI

— Kailash Vijayvargiya (@KailashOnline) April 17, 2019
He was BJP's national secretary in a major reshuffle in 2015. He also currently serves as the election in-charge in West Bengal.
"The people of West Bengal are with PM Modi. I have to live in Bengal, so I have decided not to contest the elections," he added.
Meanwhile, The BJP fielded Sadhvi Pragya Singh Thakur against senior Congress leader Digvijaya Singh from Bhopal Lok Sabha constituency in Madhya Pradesh.
The 29 Lok Sabha constituencies of Madhya Pradesh will go to polls in four phases on April 29, May 6, May 12 and May 19.
The 2019 general elections is conducted in seven phases from April 11 to May 19 for 543 Lok Sabha seats across the country.
The counting of votes will be done on May 23.