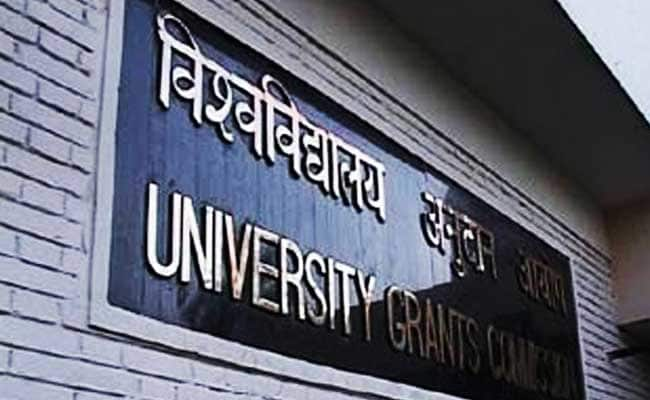 Faced with complaints from institutes, the University Grants Commission has revamped its grievance regulations with "improvements" and will soon be putting a new version to public for feedback, which will include revised norms for appointment of an ombudsman, a top UGC official has said.
As per the UGC (Grievance Redressal) Regulations 2012, all higher education institutes are required to appoint an ombudsman for redressing grievances of students. But a superficial survey reveals that none of the central universities, at least in Delhi, has this figure to arbitrate as an impartial authority, or if they have, they have been appointed against the eligibility criteria. 
"We are suggesting new procedure for resolving the grievances and how ombudsman will come in the process at the third or fourth level and what will be the guidelines regarding appointment of Ombudsman. They are also being revised," UGC Secretary Rajnish Jain told IANS. 
Asked why the commission has failed in making institutes appoint the Ombudsman, Jain said: "We had been pressing institutions for having an ombudsman, but there were problems which were mentioned by these institutions... so now all the implementation-related problems will be taken care of in the new regulation." 
He, however, did not say what these complaints were or pertained to what aspect of the appointment criteria. 
The 2012 regulation stipulate that the Ombudsman shall be "a person who has been a judge not below the rank of a District Judge or a retired professor who has at least 10 years' experience as professor". 
In a clear violation of the regulation, Jawaharlal Nehru University has appointed as Ombudsman its own Rector and a professor at the university, who is charged with hearing grievances of only faculty members and not of students at that. 
Although Delhi University and Jamia Milia Islamia, both central universities, have a grievance cell or committee, but no Ombudsmen -- the authority provisioned for in the regulation to hear grievances of students after they have "availed of remedies available in such institutions for redress of grievance". 
Documents accessed by IANS reveal that a portion of the blame for universities' inability in appointing Ombudsman can be laid at the UGC's door. TERI University, a deemed to be university, wrote at least thrice during 2016-17 to UGC's then Secretary for a panel of names to choose an Ombudsman from, but failed to get any response. 
"As per the UGC notification ... deemed to be universities are required to appoint an Ombudsman for redressing grievances of students. It is requested that the panel of names recommended by search committee be intimated to the University for appointment of a Ombudsman on part-time basis," read one of the three letters written to UGC by the TERI University Registrar in April 2016, to be followed by more in February and July the next year. 
The regulation stipulate that Ombudsman will be chosen from a panel of three names recommended by the search committee composed of five people including UGC Chairman and one Vice Chancellor of a central university. 
That the grievance redress mechanism suggested by the apex funding body for the universities is not working can be realised from the fact that it has admitted to being swamped "with sheer volume of complaints" from students over various issues among them non-refund of fees and retention of original certificates. 
Jain said that the draft of the new regulation is ready and will be put on the Commission's website for public's feedback once the minutes are finalised. He said the UGC is likely to do that within 10 days.