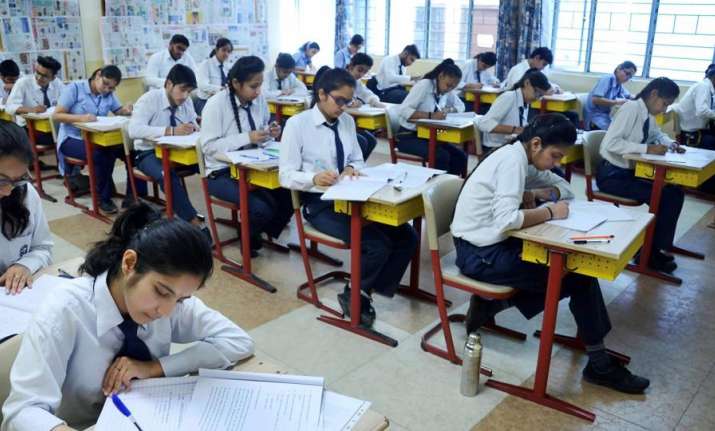 CBSE exams this year grabbed attention for all the wrong reasons amid continuous reports of paper leak, from Class XII Economics paper to Class X Maths exam, following which re-examinations for the two subjects are going to be conducted soon.
While students were diligently recalling answers and writing them down in the examination hall, there were some who already knew what would the questions be. This has triggered a debate as to how, when and where did the papers leak. 
A class X student of a Delhi school shared on condition of anonymity that she was "appalled" when she first glimpsed at the Maths paper on Wednesday. 
Also read | CBSE paper leak: Board to reconduct Class X Maths and Class XII Economics exams; Delhi Police Crime Branch registers case
"All same!," she uttered sitting in the examination hall. Here's a reminder of what happened on March 27:
Just two days before the CBSE class X Maths exam, a question paper got leaked on Monday through social networks, circulated widely through WhatsApp on March 27 as well. 
Many students, who thought it to be just a forwarded message, encountered the biggest shock of their lives on Wednesday corroborating that it was the leaked version being circulated across WhatsApp and other platforms.
"I had done full preparation for the Maths test, and did not rely on what was being circulated," the student said.
Also read | CBSE paper leak: PM Modi conveyes his unhappiness to HRD Minister Prakash Javadekar, seeks 'strict action'
Reacting to the CBSE's move of holding re-examination for two papers, the student shared that there had been more paper leaks too. 
"Why just Maths or economics? If CBSE is going by 'sanctity', then re-exams for other subjects should be also conducted as most of the question papers got leaked 2-3 days before the exam," the student said. 
"This is unjust for those who worked hard the entire year, such lapse is unacceptable," she said.