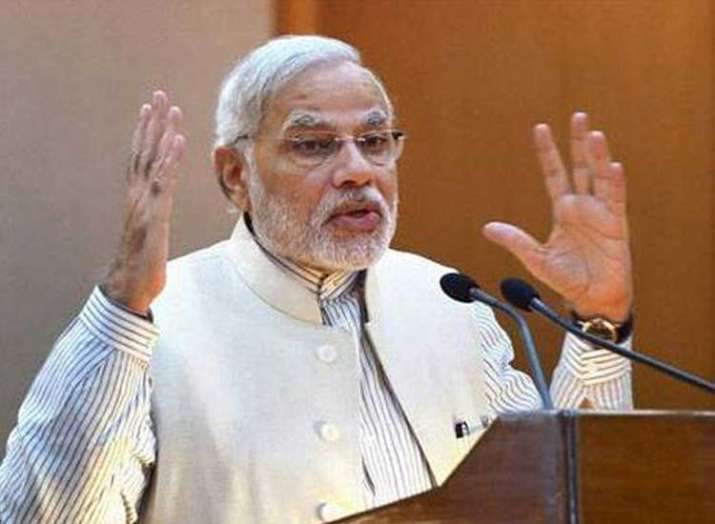 Prime Minister Narendra Modi today spoke to Union HRD Minister Prakash Javdekar and conveyed his unhappiness over the CBSE paper leak, news agency ANI reported.
Quoting its sources, the ANI report said that the prime minister directed the HRD minister to take strict action against the culprits in this case.
"Some parts of the paper were leaked on WhatsApp and we've made Police complaint regarding it. Investigation is underway & strict action will be taken. We have also decided to tighten security for the time when papers are being distributed," HRD Minister Prakash Javdekar said.
"The examinations are conducted across the country but this has been reported only from a few schools in Delhi. Cabinet has approved for National Testing Agency to come into effect from next year to ensure leak-proof examination," he added. 
arlier in the day, the Central Board of Secondary Education (CBSE) announced that it will reconduct the examinations for Class XII Economics and Class X Mathematics in view of 'certain reported irregularities'.
According to an official notification, the CBSE board will announce fresh dates on its official website within a week.
Earlier, Media reports had said that the Mathematics question paper of  Class X was leaked online late last night. The exam was held today.
Similar reports of question paper leak surfaced a few days ago while Class XII students of CBSE board were giving Accountancy exam, but the board had dismissed the allegations after an enquiry. 
"With the view to uphold the sanctity of the Board Examination and in the interest of the fairness to the students, the Board has decided to re-conduct the examinations," the official statement said today.