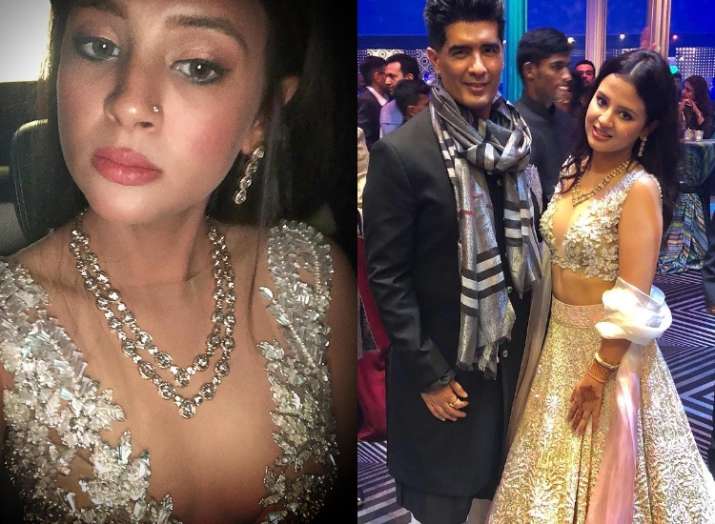 Everyone wishes to live the life of a star! Celebrities, however, do not always have it easy, especially in the age of internet trolls. One of the unfortunate aspects of the internet is that it opens a window for the behaviour and communication that one wouldn't ever indulge face to face. Something like this happened with former Indian skipper Mahendra Singh Dhoni's wife, Sakshi Dhoni when she chose to wear what any girl would love to, a Manish Malhotra lehenga. Wow!
Sakshi was attending her friend Poorna Patel's wedding functions with her husband and daughter, little did she know what she was wearing would make her the latest target of the trolls. She decided to wear a beautiful silver-and-pink designer lehenga for the sangeet ceremony and looked absolutely ravishing. While Sakshi's followers went gaga over her and complimented her for looking like a million dollars, some people lost their calm over her stunning embellished blouse and trolled her by calling it 'inappropriate'.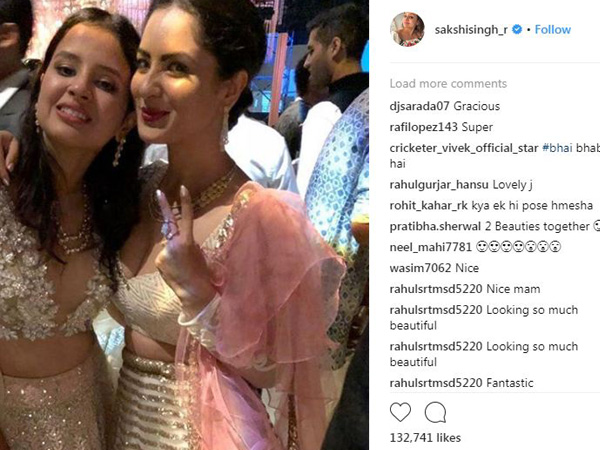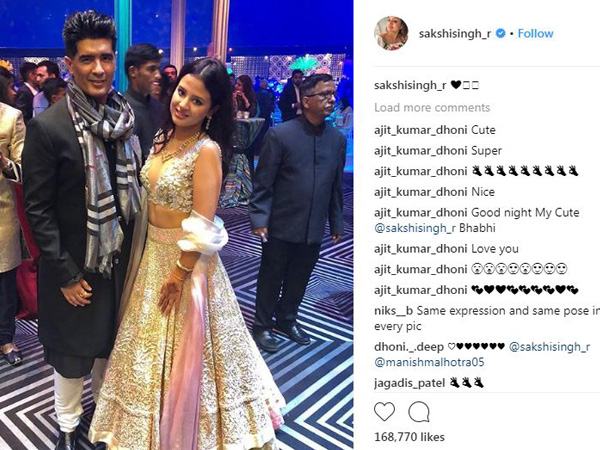 While most of us might think that she looked great, a user wrote, "You have no dressing sense mind my words." Another user commented, "she's a celebrity wife..if she wears a dress like this will it be nice...we have a tradition remember that."
"How Dhoni ji @mahi7781 is allowing such like dress to @sakshisingh_r ..bcoz he's a gentle, perfect man, his wife also needs to be perfect like him, all other ladies may show up like that..but it doesn't suits you Sakshi mam..you are very respected..you are highly honoured you are not like other woman..you deserve respect..bcoz all those cheap are commenting craps that's not needed right. other than that you are truly beautiful, " said another user.
Some of Sakshi's fans came out in her support and shut down trolls for their unwarranted comments. One of her supporters wrote, "Before being a WIFE she is a lady** !! I pity you, trollers. And nothing nothing nothing is wrong in this picture! The one thing which is wrong is your mentality....go and get a place to die!"
"What was wrong in that picture why all were commenting the shit. She was totally covered and just wearing skin colour is that wrong?? If that was of some other colour then comments would have been different," said another supporter. Replying to a troller, a user wrote, "Your narrow thinking is the worst part everyone has their sense of fashion and their style. She is looking fab and it's not harming anyone's image."
The entire comments section turned into a debate session but Sakshi being as cool as husband Mahi didn't react to any. We love you, Sakshi! 
(With ANI inputs)