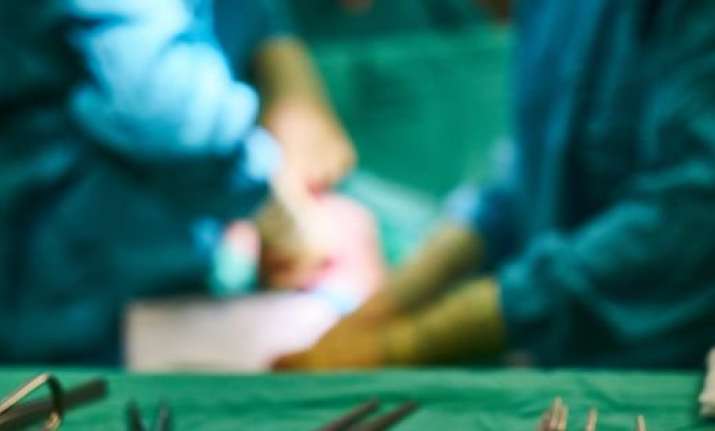 A Frenchman whose body rejected a face transplant has been given a second donor after living nearly two months without a face.
After seven years, he has received a second face from another donor in an unprecedented operation that surgeons had doubted was feasible.
The world's first face transplant was carried out in France 12 years ago and French surgeons have again made medical history by replacing one transplanted face with another.
It is the first time in transplant history, doctors have replaced one donor face with another, according to Olivier Bastien of France's biomedicine agency.
The recipient, in his 40s, who has not been named, had lived for nearly two months without a face after suffering a rejection of the first transplant. He was kept on life support in an induced coma after his original graft was removed in November.
The procedure lasted nearly a full day, according to a joint press statement issued by the French biomedicine agency and the AP-HP public hospital system.
The press statement further said: 'This graft shows for the first time that re-transplantation is possible in the case of chronic rejection.'
It will be weeks before doctors can say whether the second transplant, which took a day to perform, has been successful.
They are hoping it will mark a breakthrough, allowing them to replace the faces of patients who suffer rejections.
Face transplants are still rare, with fewer than 40 operations carried out so far. 
The world's first full-face replant operation was on nine-year-old Sandeep Kaur, in 1994, whose face was ripped off when her hair was caught in a threshing machine.
Sandeep arrived at the hospital unconscious with her face in two pieces in a plastic bag and a surgeon managed to reconnect the arteries before replanting the skin.
The operation was successful, although the child was left with some muscle damage as well as scarring.
At least six patients have died after the high-risk procedure, which entails a life-long dependency on immunosuppressive drugs to stop the body rejecting the 'foreign' organ. The medication can leave patients vulnerable to infections and cancers.
Isabelle Dinoire, the woman who received the world's first partial facial transplant in 2005, died of cancer in 2016 aged 49.
Before she died, Ms Dinoire had suffered a rejection of the transplant and had lost partial use of her lips. The anti-rejection drugs she was taking are believed to have contributed to the occurrence of two cancers.
Isabelle Dinoire underwent 15 hours of surgery to replace her original face, which had been mauled by her dog.