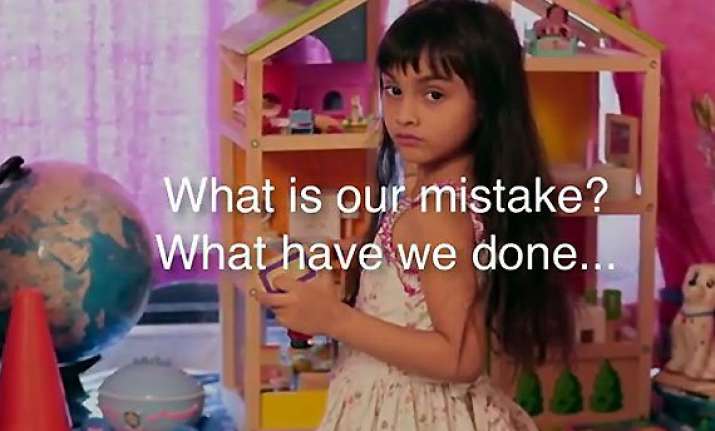 The innocent victims of Peshawar tragedy didn't even get the chance to ask - why us?
As entire world stood up united to question the 'so-called' keepers of religion - why them? Few children somewhere around, deeply affected by this news were asking their parents, why did terrorists killed those kids?
"What is our mistake? What have we done...?'", asked a li'l school girl here in India, after she saw live updates of the gruesome #PeshawarAttack on her TV.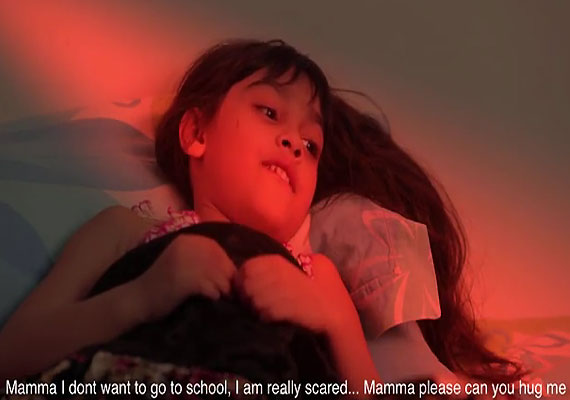 Unknowingly when she switched to a news channel instead of her favourite cartoon, her mind was quick to act in response with endless questions, to which she seek answers from her parents, like "Why were those kids killed? Was it because they didn't listen to their parents? Who killed them?
The shocked parents just had no answers...after all, how could they tell their li'l princess about the gruesome reality of anti-humanity elements, like Taliban existing & killing innocents in the name of God! How could they explain her, Taliban's act of revenge on those poor victims?  
These parents have no answers to explain 'Jihad', such gruesome as this.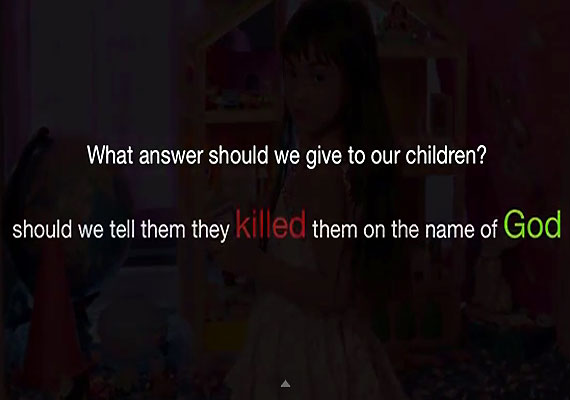 Each one of us, who have lived to witness such inhumane act from the outside, even the souls of those innocent ones have just one question, which would hound them with every passing day, "Tell us, you true sons of God, how had those killings of innocent lives benefited you today?"
Watch video here...