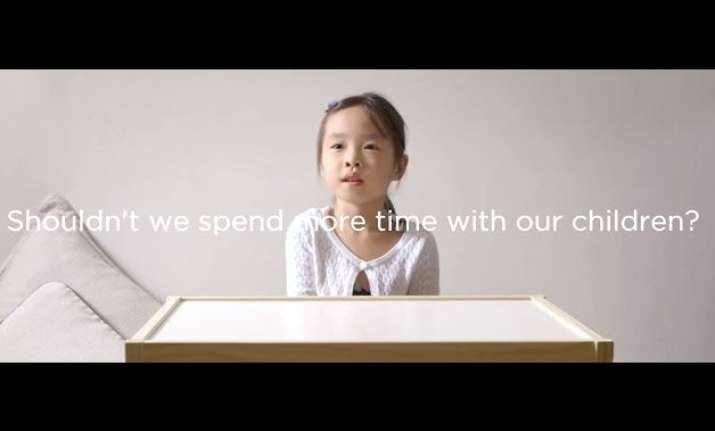 Parents want the best for their children –best education, best gadgets, best food, best clothes, best toys, all in all, a better life.
In order to build a beautiful world for them, they work tirelessly, endlessly day in day out! Somewhere down the line, they forget that their child doesn't need fancy toys to play with, instead, just needs their love, affection, attention and most importantly, their time.
We can't really blame the parents because society in itself has turned into everything that is materialistic. It's important to see your child grow, know their dreams, their fears and aspirations. But frankly, who has that kind of time?
A video named "Mums and Maids" featuring mothers and maids perfectly depicts how parents have slowly distanced themselves from their little treasures.
Mothers and maids are quizzed about things that the child likes/dislikes. And surprisingly, a whopping 74% of the maids gave correct answers than the mothers.
Though the video is part of #IGiveADayOff campaign for foreign domestic workers of Singapore (as 40% of them do not have a weekly off despite a law in 2013 made it mandatory), it has raised many unanswered questions about parenthood.
All we say is, there are something money can't buy!