Follow us on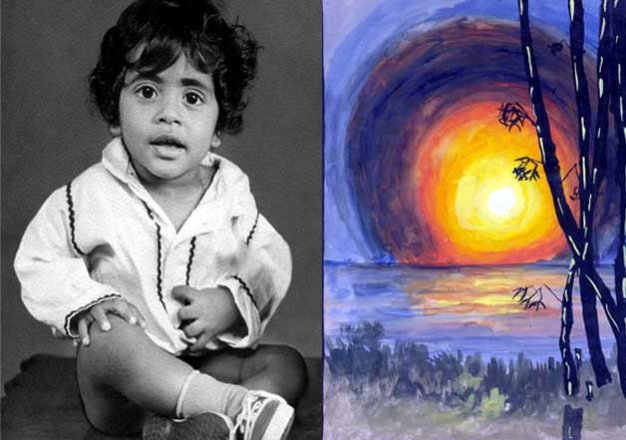 Edmund Thomas Clint is known for drawing 25,000 paintings in 7 years of life
Edmund Thomas Clint, an Indian prodigy from Kochi Kerela, is the classic example of why talent doesn't come with age. In his short life span of 2522 days, the master artist created more than 25,000 beautiful paintings.
Born on May 19 1976, the little boy could only live for 7 years but left his splendid artwork is something that has kept him alive till now.  On April 15, 1983, a month short of his seventh birthday, he left the world leaving behind a treasure of whooping 25,000 beautiful pictures.
He started drawing at 2 and used every possible medium to create drawings and paintings that depicted the world as he saw it. It is documented that at the age of 5, he secured first place in a competition held for painters below the age of 18.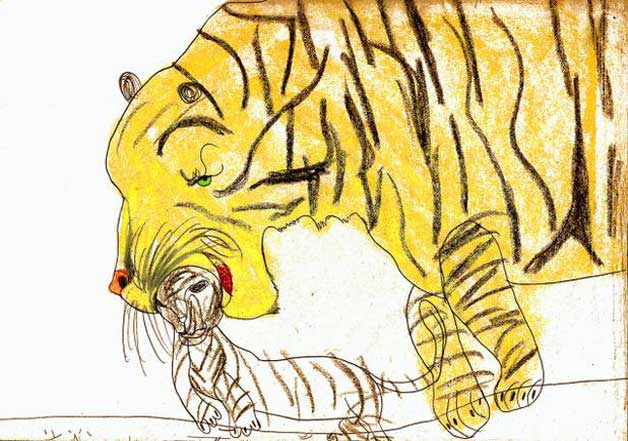 Edmund Thomas Clint's paintings show that he had a deep understanding of body language of birds and animals and amazing farsightedness.
In the 80's when there were only ambassadors and fiats on the Indian roads, little Clint drew the picture of small car, which holds an uncanny resemble to the cars which run on the roads thirty years after.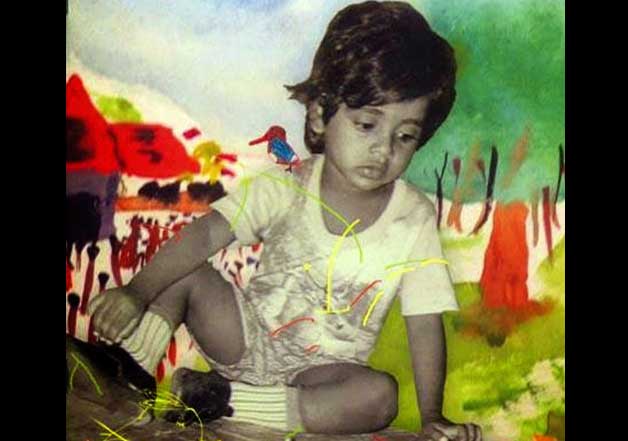 Paintings which might have taken years of analytical study and training are so effortlessly drawn by this child, is really an inspiration for the budding artists.
There is also a book written on him- A Brief Hour of Beauty, which is a moving account of Clints life, the world he lived in and how he celebrated them both through his art.
Here are some of his creations:
1. Girls picking flowers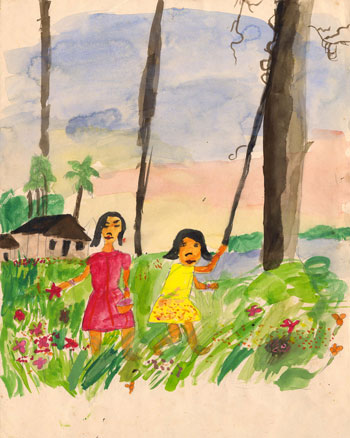 2. Kathakali
3. The Cascade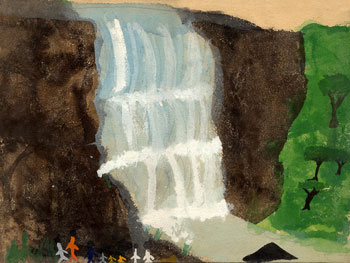 4. Raavanan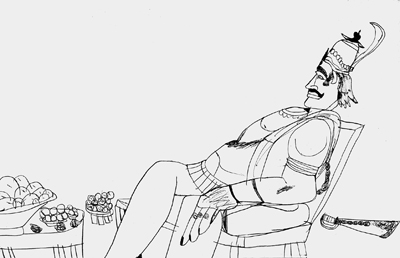 5. Pooram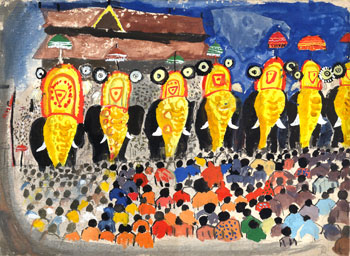 6. Snake Boat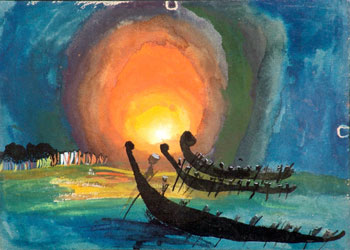 7. Kavadi Festival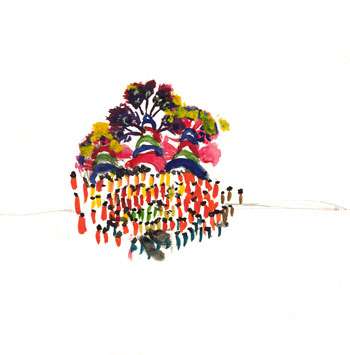 8. Theyyam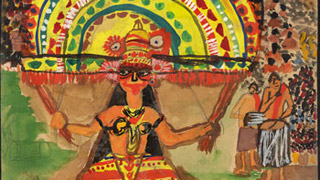 9. Sunset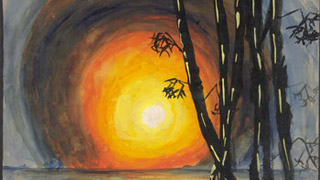 10. Village Temple Festival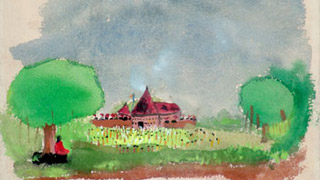 Image Source: Kerela Tourism