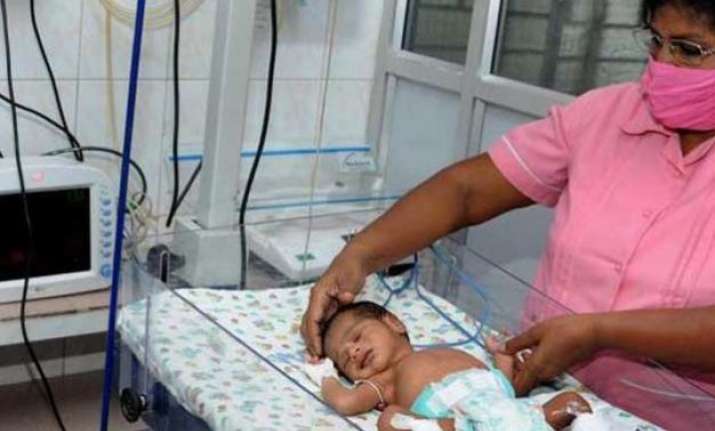 You may have seen fictional mutants in X-Men series getting burnt on their own, but this real life incident of a baby getting self burns will shake you to the core.
 
1-1/2 years after a (then) 3-months old Rahul (who was reported to have self-combusted), another infant from Villupuram district of Tamil Nadu, hogged limelight for getting burnt on his own.
 
Yet again, his 10 days old sibling is in the news for the same reason. The baby boy was brought to Kilpauk Medical College Hospital with 5 % burn injuries on his thigh and feet.
 
Doctors are yet find any scientific reason for this unnatural occurring.

Even the last time, doctors have told Rahul's parents that they are not at all convinced with their theory of the baby getting self burnt. Rahul got self burnt for four times in his short life.
 
Dr. Jagan Mohan, who treated Rahul last year said, "There is no such thing as spontaneous human combustion. When Rahul was admitted to the hospital last year we clearly told the parents that it looked like someone was deliberately setting the infant on fire."
 
They want police to take a closer look at the matter. When the baby was under medical supervision there were no signs of self combustion.
 
There are could be two probable reasons for this unfortunate event, the baby's parents are doing this for gaining sympathy or seeking attention or it could be some kind of superstition.
 
While pediatricians are willing offer their services to the infant but his mother is adamant on not seeking their help.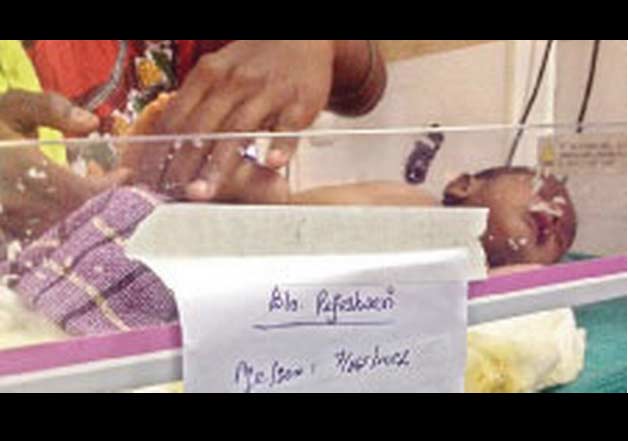 In between all this, a self style Godman named Napolean has jumped in with a bizarre claim that the village (from where baby's mother hails from), is under the spell of evil spirit
 
Napolean also says that he received a prophecy about Rahul (the couple's first child born in 2013 and diagnosed with SHC) two days ago and that he had warned the family members that a similar fate was about to befall the second child.
 
People can suddenly and inexplicably explode into a ball of fire.
 
The phenomenon is called spontaneous human combustion (SHC), and it has been described in many popular books on mysteries and the unexplained. Though this trend picked up in pre-1900 fiction.