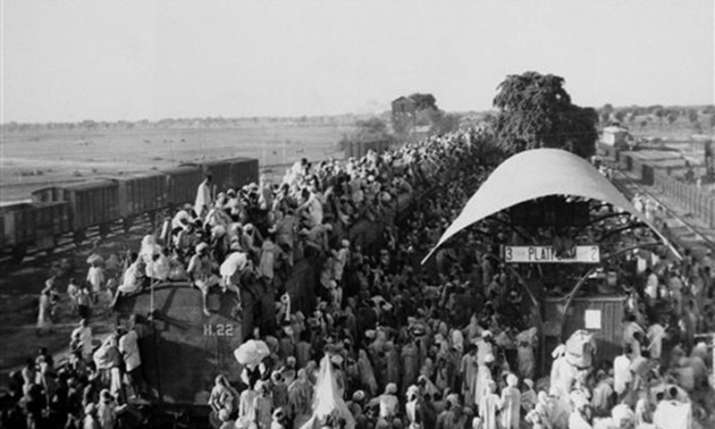 At the stroke of midnight on August 14, 1947 two new nations India and Pakistan were born but the partition came at a heavy cost of raging violence. There was mass migration  hit by endless bloodshed and heavy destruction of properties. Humanity stooped so low that neighbours turned against each other. They were the ones who attended wedding ceremonies in each other families but now didn't hesitate to set ablaze the same house. Muslims who were scattered over India and Hindus and Sikhs who were all around Pakistan were desperate to cross the border when they were brutally butchered. 
During the communal carnage, cities with railway lines witnessed traumatic scenes with platforms and trains awash with blood. Hindus waiting at platforms were killed when train from India loaded with bodies of Muslims reached Pakistan. Santa and his younger brother Niranjan Singh who was then 15 and 5 respectively managed to fled from Bhasin, Pakistan to Sarangra, India. Narrating the tale of horror, Santa says that people were running around with whatever they had- knives, swords, guns, etc. Dozen of people from their village lost their lives and their brother was shot at head, however, he died after reaching this side. Niranjan, though very young can still recall the sight of torched houses and blood covered bodies. Both the brothers now stay with their large family and possess a farm, just three kilometres away from the border
Salahuddin Khalid who was then a young boy residing in Delhi, recounts the story of hostility, "I heard a shriek. I turned and I saw a Sikh with a sword in hand and my sister was running," he recalls. "First, they entered the room of my mother, killed her, then they ran toward us."
Sardar Joginder Singh Kohli tells the story of a woman Veerawaali from his village in Pakistan's Punjab province. "She was a very beautiful woman. But during the unrest … Muslims were chasing after her," he says. "There was a Sikh temple in our village, so she ran inside the temple to take refuge. She paid her respects to the Holy Book … doused her body in kerosene and set herself on fire."
There are countless tales of pain and tears. The hastily created British's line cost the lives of 1 million people and its horrific aftermath still send shivers down the spine of sufferers. Meanwhile, India and Pakistan have got into war thrice after partition and still at the Wagah border post both the nuclear-armed neighbours try to outdo each other in their daily beating retreat ceremony.
(With inputs from Reuters and Al Jazeera)