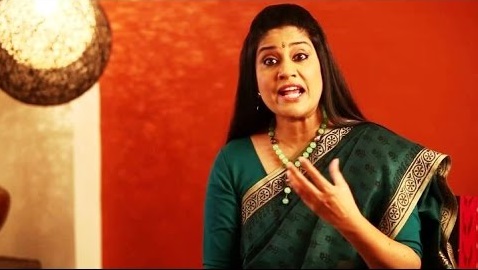 The recent incident of murder of a class 2 student in prestigious Ryan International School in Gurugram has sent a shockwave through the entire nation. The murder case not only highlights the increasing perversion in the mindset of people but also raises questions on educational institution's security arrangements. In the recent case, a bus conductor had slit Pradyuman's throat with a kitchen knife after trying to sexually assault him inside school washroom on Friday. This cold-blooded murder sparked a protest in National Capital. Actor Renuka Shahane, who is also a mother, expresses her grief and disappointment with school authorities in a heart-wrenching Facebook post. Shahane has been vocal on various social and political issues and now she has joined the many who are raising voices to bring the school to accountability and ensure the safety of children. 
She wrote: 
Each and every point penned by the actor makes sense in the most downright manner. The school's security lapses to conductor's serial sexual offences have been overlooked. This neglect has led to young Pradyuman's brutal murder and the school is trying to get rid of the responsibility. Another point to be noted that parents are not provided with their children's security assurance despite charging enormous amount of money as fees. Where does all the money go? 
Secondly, the accused carried a knife to the school and the authorities were waiting for a mishap to happen to harden up their security protocols. 
Another point Renuka Shahane made was that the accused was already dismissed from a job at another school due to his indecent behaviour towards children. The school dismissed him but refused to file a complaint. This, undoubtedly, bolstered his intentions which resulted in this grotesque crime. 
Parents, as well as the school management, need to realise the impact of child sexual offences. Rape and sexual assault, indeed, leave a lifelong scar. Their mild discrepancy could result in a major mishap like it happened in Pradyuman's case. Sexual assault is not something to be taken light-heartedly. These perpetrators need to be taught a lesson that they can't get away by assaulting the innocent lives. 
Another case surfaced in which a 5-year-old girl was raped inside a classroom by a peon in a school in north-east Delhi's Shahdara. The 40-year-old peon was drunk, as per police reports. The girl complained of abdominal pain and bleeding from private parts which alerted her parents. The medical examination confirmed sexual assault. 
In a different case, an 11-year-old girl was forced to stand inside boy's toilet as punishment in Hyderabad. 
We totally agree with Renuka Shahane's stand on the issue. With increasing crimes involving children, the school management, parents as well as the police needs to be vigilant about child safety in various establishments.
Do share your views on Renuka Shahane's post regarding Ryan International School murder case. Do you agree with her or not?