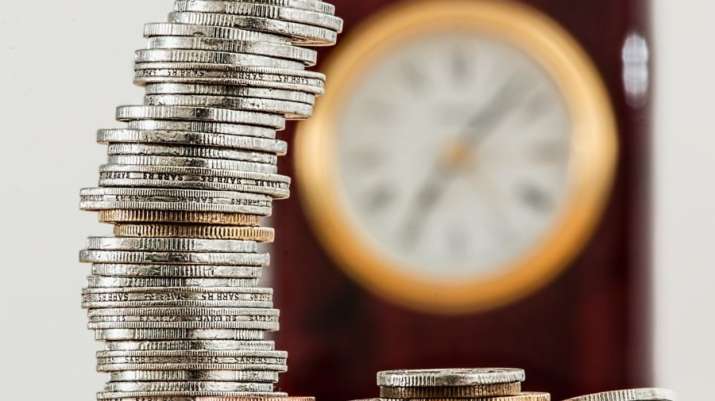 A spendthrift is someone who spends irresponsibly to the extent of finding oneself living from paycheck to paycheck. In case you are one of them, you should understand that it is not something you can be proud of. Look to reverse the habit or else it could have disastrous consequences on your financial and mental well-being.
The first step in resolving the issue of living too large is to admit your mistakes. You should take a look at your spending habits from a distance and find ways to curb the occasional urges. Identifying where you are spending most of your monthly income helps in chalking out a savings strategy.
People spend a lot of time and effort on earning a higher income. However, it is crucial to understand that saving prudently and investing in the right manner are equally significant in helping you accomplish your future goals.
Make a budget and stick to it
Expense management involves getting the right value for the money you spend. You should look to create a monthly budget that includes regular/unavoidable spends and discretionary expenses. It is seen that a person with a budget will have better control of his/her expenses. He/she will also be in a better position to manage the cashflow of the household, pay all dues, and save for future goals.
The budget of one person differs greatly from that of another, as your personal budget reflects your life's aspirations and spending habits. You should customise your spending based on your experiences in the past and come up with well-defined short-term and long-term goals. The thumb rule is that you should spend what is left after saving, and not the other way round.
If you have purchased a new car more than a year ago, you can look to reevaluate your car finance rate. Interest rates are subject to fluctuations, so you should keep an eye on the market conditions. Check if the rate on your car loan is the best deal for you. Changes in your life can render you eligible for a better rate, provided you consider refinancing your loan. If needed, you can take the assistance of a certified financial planner to come up with a suitable financial strategy.
Get the best deals
Negotiation plays a crucial role in saving money in a variety of ways. From getting discounts on room tariff for hotel bookings to availing a better deal on groceries, the possibilities to save are endless.
As far as your finances are concerned, you should be aware of the fact that insuring your health is a great way to financially safeguard your future. In line with this, you can explore options to buy health insurance from the same company that offers you other insurance products. This way, you can milk the opportunity of loyalty discounts that insurance companies offer their existing customers.
Explore investment options
Making judicious investments do not always involve falling for the fancy offers from the friendly relationship manager at your bank. If you manage to save a stash of surplus money through the frugal initiatives you have kickstarted in your life, you can invest it wisely. Also look to invest for the long-term and monitor your investments on a regular basis. If needed, you can consult a financial advisor and explain your situation so that he/she can recommend some safe sources to park your cash.
Investing in mutual funds, Public Provident Fund (PPF), or Systematic Investment Plans (SIPs) are some of the most popular forms of investment today. If you are unable to manage your investment funds individually, you can also opt for a suitable life insurance policy that provides protection and investment benefits. Life insurance has the added advantage of providing tax benefits to the policyholder as well.
Invest in your continued education
Putting money into improving your skillset is an expense that should be treated like a necessary spend. So, you should not be compromising on that front. Getting certified in an area of specialisation not only paves way for a brighter career path, it also improves your earning capacity.
You can avail personal loans from multiple banks and financial institutions for educational purposes. Loans are provided to employed professionals at attractive interest rates. So make use of this facility and set yourself apart from the competition.
Borrow wisely
Excessive borrowing can get you into a lot of financial trouble. But that does not mean you should not be borrowing at all. Financial experts classify loans as good debt and bad debt. Having a good debt is a sensible move, as it improves your credit score and you benefit greatly from the underlying purchase. On the other hand, a bad debt can drain your finances with limited long-term benefits. So ideally, you should be borrowing money for an investment that yields greater returns in the long run.
Finally, you should remember that money isn't everything. Although some tangible things make life more enjoyable, there are many more that doesn't. So choose wisely and try to stretch the dollar as much as you can. The most important assets you own should be your health and long-standing friends, as those are what matter eventually.