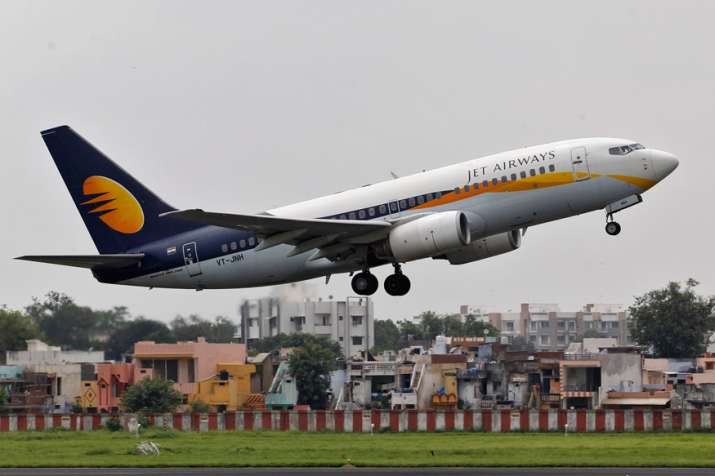 The police on Monday detained a passenger of a Mumbai-Delhi Jet Airways flight which was forced to make an emergency landing in Ahmedabad after he created a hijack scare with a note and warned of a bomb in the cargo area. 
The passenger, identified as Birju Salla, a multi-millionaire jeweller hailing from Rajula town in Gujarat's Amreli district, was taken into custody based on suspicion after the plane landed in Gujarat, a police official said. 
According to a Times of India report, 37-year-old Salla had reportedly fallen for a Jet Airways employee and had hoped that by doing something that runs the airline to the ground, he would leave the lady jobless forcing her to come to him for employment. 
Salla, who now lives in Mumbai, is believed to be a repeat offender, he said. Officials are questioning him.
"Last July, he had picked up a major fight on a Jet Airways flight by claiming that his meal had cockroaches. He somehow wanted to harm Jet so that the lady comes to him for a job. Salla may be of unsound mind," a senior investigator was quoted by Times of India as saying. 
Union Civil Aviation Minister Ashok Gajapathi Raju on Monday informed that the one, who kept the threatening note in Jet Airways flight 9W 339, a Boeing 737-900, has been identified and put on 'No-Fly' list.
"I am informed that person responsible for Jet flt 339 (Mum-Del) incident causing landing at Ahmedabad, has been identified. I have advised the airlines to put him on 'No-Fly' list immediately in addition to other statutory criminal action," the aviation minister said.
Hijack threat letter found in bathroom of Jet Airways 9W339 Mumbai-Delhi flight that was diverted to Ahmedabad earlier today pic.twitter.com/cr8KlKjvIP

— ANI (@ANI) October 30, 2017
"This is the second time when Salla did such a mischief with Jet Airways. A few months ago, he tried to harass the airline using some other trick. It seems that Salla has some grudge against the airline," Gajapathi Raju said earlier in the day.
"Salla was detained by police after preliminary investigation. He was on board the flight which made an emergency landing this morning. It was revealed that Salla had put the threat letter in the plane's washroom. We will take necessary action against him," he said.
Flight 9W 339, which had taken off from Mumbai at 2.55am with 115 passengers and seven crew members, landed at Ahmedabad around 3.45 am. The Boeing 737-900 plane was parked at a remote bay and all 122 safely deplaned, a Jet Airways spokesperson said.
The printed note, in Urdu and English, said the flight had 12 hijackers on board and a bomb in the cargo area and should be flown straight to PoK (Pakistan-occupied Kashmir).
Giving details of what had happened, Ahmedabad airport director Manoj Gangal said the flight was allowed to make an emergency landing on the pilot's request.
The bomb disposal squad and the local police conducted a thorough search but found no explosive substance, said Sardarnagar police station inspector HB Zala.