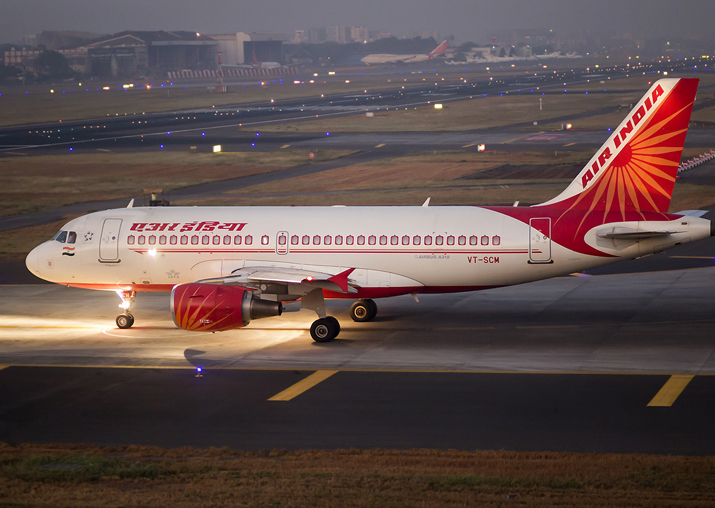 With divestment process of state-owned Air India very much on track in terms of the timeline, a consortium of three airlines -- Jet Airways, Air France-KLM and Delta Airlines, have reportedly shown interest in the disinvestment of loss-making national carrier.
According to reports, the government is moving ahead with the strategic disinvestment of Air India and that it is soon expected to invite Expression of Interest (EoI) from the bidders. 
According to PTI sources, the consortium of three full services are keen to put in their bid for Air India which has a debt burden of over Rs 50,000 crore.
When contacted, a Jet Airways spokesperson said the airline would not like to comment on speculations. Jet Airways' possible bid for Air India by way of a consortium also comes less than four months after the Naresh Goyal-led airline enhanced cooperation agreement with the Air France-KLM Group. 
Interestingly, Jet Airways CEO Vinay Dube had a decade-long career at Delta Air Lines before joining the Indian carrier last year. Immediately before coming to Jet Airways, he was Senior Vice President (Asia Pacific) at the American airline. Air France-KLM and its partners Delta and Alitalia operate the largest Trans-Atlantic joint-venture with over 270 daily flights. 
Though Air India is saddled with huge debt, acquiring the airline can help boost the acquirer in terms of foot print and bilateral rights.
Queries sent to Air France-KLM and Delta remained unanswered.
In June last year, the Cabinet Committee on Economic Affairs (CCEA) gave its in-principle nod to the strategic disinvestment of the airline. Subsequent to the decision, the Air India Specific Alternative Mechanism (AISAM), headed by Finance Minister Arun Jaitley, was set up to decide on specific issues.
The national carrier is staying on taxpayers' money under the turnaround plan approved by the previous UPA government in 2012. Under the plan, the airline is to get Rs 30,231 crore up to 2021, subject to achieving certain milestones. So far, the government has infused Rs 26,545.21 crore into the carrier.
The government expects to complete the privatisation of Air India this year and is likely to put up for sale as four different entities.
Last week, MoS for Civil Aviation Jayant Sinha had said that the government is keen to transfer the airline to the private sector by the end of this calendar year. 
"Our timelines are very clear. Our goal is to award it by the end of June and to have the whole transaction closed and done of the transfer of airline to the private sector by end of this calendar year," he had said.
Air India, its low-cost arm Air India Express and subsidiary AISATS are likely to be offered as one entity, while regional arm Alliance Air would be a separate entity.
Besides, Air India Air Transport Services Ltd (AIATSL) and Air India Engineering Services Ltd (AIESL) will be sold separately.
AISATS is a 50:50 joint venture between Air India and Singapore Airlines' group entity SATS Ltd. Last year, aviation services provider Bird Group had expressed interest in acquiring Air India's ground handling subsidiary AIATSL.