Follow us on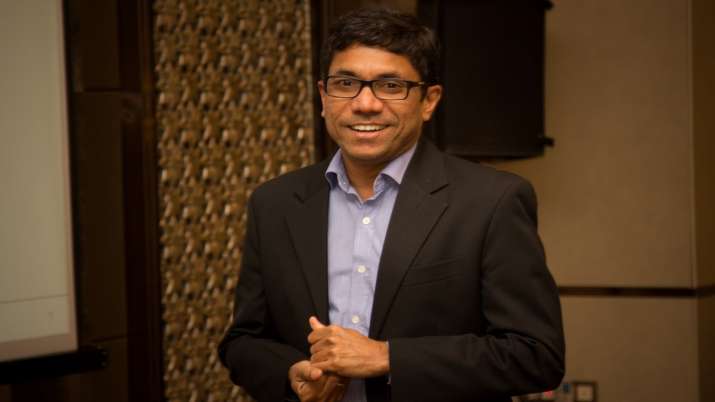 The Indian retail market is divided between the unorganized sector, including about 13.8 million conventional family-run neighbourhood stores and the organized retail industry, which accounts for an average of less than 10%. The organized industry includes all organized brick & mortar stores and online shopping sites.
Enter the novel coronavirus, which led to an increased online shopping usage globally. In India, too it has led to a rise in the number of first-time-ecommerce-users in India, who had been so far inhibited from shopping online.
With the growing online shopping and ecommerce emphasis, the small shopkeepers, brick and mortar stores are severely impacted. Offline markets could not match the scale, discounts, cashback offers to lure new customers or retain the older ones. To help retail drive sales even in the most tough times, Innoviti Payment Solutions announced the launch of its unique smart marketingapp – G.E.N.I.E., which has been delivering services to offline merchants, retailers and helping them with the infrastructure - that can help them provide offers that match the online players, or in most cases better than the ones available online.
The objective of G.E.N.I.E is to enable small mainline mobile retailers provide at-par benefits in terms of no-cost EMI offers, cashbacks, etc. to their customers, similar to online. India TV spoke to Rajeev Agrawal, CEO and Founder, Innoviti, to know more about the services & their product G.E.N.I.E.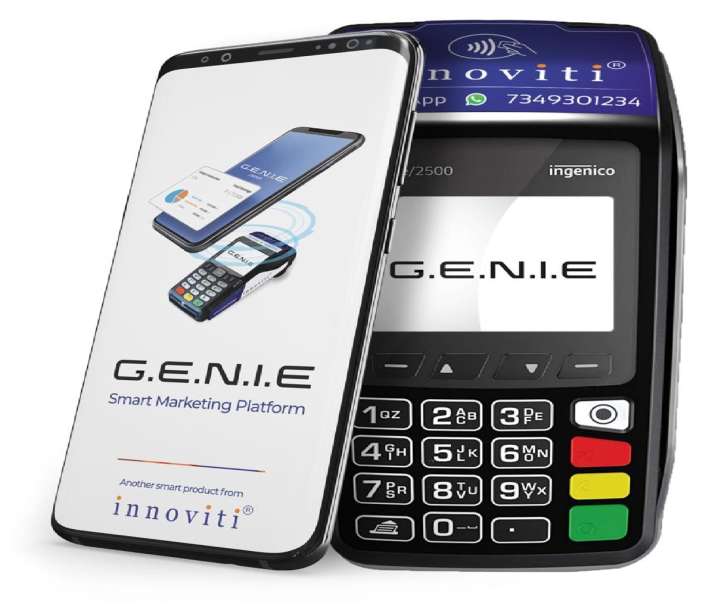 How it all started?
We started the company 19 years ago, in late 2002.. We always wanted to see India-made technology products in international markets, competing against several global tech companies. The first part of Innoviti's journey is the hardware business and the second part being into software.
For the first part of the journey, 2002 to 2009, we were into the hardware business; however, post that, we moved towards software solutions. In 2009, we started the second part of the journey when modern retail came up in India. Future Group and Reliance had just opened their first few stores. We got our first opportunity with Reliance, which had the vision far ahead of the time, and nobody in the industry was looking at payments that way.
This certainly has been an exciting journey since the times when digital payment was less than 1% of a stores transactions to today where in many categories it is almost 60-70% of the transactions. It's been very exciting to witness the evolution of digital payments first-hand while building some of the products that contributed to this growth.
How does Innoviti payment solutions work?
We have built Tech solutions that bring all digital transactions onto the cloud - using that data we can analyze what a customer is buying, from where are they buying and at what frequency. With this information, we enable the merchants, brands and banks to offer better deals, discounts, and other benefits to delight their customers.
Each business gets access to 3x loyal consumers at 1/3 rd the cost, accelerating sales with unmatched efficiencies. We are India's largest provider of payment solutions to Enterprise merchants, with a 76% market share of all payments happening in this segment. We have been a pioneer in using technology to help businesses extract better value from retail transactions than anyone else.
Innoviti processes over $10B of merchant payments from over 1000+ cities with a volume throughput per installation 2X of the country's average.
Bessemer Venture Partners, USA, FMO, Netherlands and Catamaran Ventures, India are investors.
Who can avail of Innoviti's services?
There are three kinds of businesses who can benefit from our products: Merchants, brands, and banks.
Merchantscan beeither large-format retailers or small mainline mobile merchants. Some of the large format retailers in Innoviti's partner merchant network include the likes of Reliance, Lifestyle, Etc, who would pay us a fixed fee which expands with the opening of more counters where their service
would be used.
On the other hand, the mainline mobile retailers are the small single-owner stores across tier – 1/2/3 cities and smaller towns competing with prominent online players to sell mobile phones and accessories to customers in their catchment.
We offer them GENIE Smart Marketing App and payment terminal to accept payments. But what we do interestingly over and above that, is we acquire
more customers for them by creating more walk-ins. We load their app with offers from all partner banks and brands and enable them to give zero-cost EMI on all products and accessories.
With GENIE EMI wallet, which offers up to Rs 2 lakhs rupees worth EMI credits, the merchant can sell products not supported by Brand EMI and even second hand & refurbished products. Additionally, with BEAM (Brand EMI Accelerator Mission) scheme, we enable these mainline merchants to get
sponsored by leading mobile brands and earn extra 1% margins on the products they sell.
What's for offline industry, small shopkeepers?
Using GENIE Smart Marketing App, shopkeepers can benefit from more walk-ins, more conversions and more profits. More walk-ins by hyperlocal advertising connect phone buyers with their neighborhood GENIE outlet.
More conversions by enable them to offer zero-cost Brand EMIs on almost every phone. GENIE EMI wallet with Rs 2 lakh worth EMI credits can be used by the merchant to sell any products without Brand EMI or expensive accessories or even refurbished phones by offering zero-cost EMI at their discretion.
More Profits, by getting merchants sponsored by one of our partner brands and help them earn increased margins of 1% on sale of every product of
their respective sponsor brands that they sell.
How do you approach small shopkeepers?
We approach small shopkeepers through distributors, who spread awareness about our services. We also approach them via online medium since people are very active on social media platforms.
Innoviti provides solutions in 1200 plus cities and processes over Rs 45,000 crores worth payments annually.
How different are your services from other online payment solution companies?
Most e-payment providers offer cashbacks, but they do it from their pocket & only on select categories, but what Innoviti does is diversified & it allows different parties to bear that cost. Therefore, the cost is far lower for them.
Innoviti's expansion plans
With our product G.E.N.I.E. we are expanding state by state, right now. We piloted GENIE in Karnataka, and already have a leading market share of over 55% in Mysuru and Bengaluru. We are successfully seeding the product across AP & Telangana, Tamil Nadu, Assam, West Bengal, NCR
and several other regions.
Another exciting project is our tie-up with VISA to create & Advanced Instalment Management System (AIMS) platform & through which local banks in tier 4 and 5 cities can provide facilities like EMI, cashback to customers.
We would also like to enter healthcare segment, where consumers need access to loan schemes to cater for non-insurance covered expenses.
In the next two years, we aim to grow 4X. We are looking at IPO in 2023. This is our key objective.
A message to offline retailers
Offline has some unique advantages for the consumers which online cannot provide, be it feel, touch, or understanding more of a product. The customer can interact in their local language, get detailed information, and the immense joy of shopping in the Indian market by bargaining. The only hitch right now is that offline didn't adopt technology at the pace it should have, so Innoviti provides them with that technology, offers to drive more sales and better customer experience to regain the customer base they have lost to online.