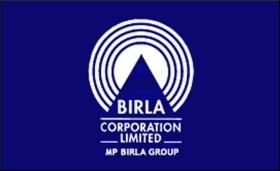 MP Birla Group flagship Birla Corporation on Saturday reported a consolidated net loss of Rs 21.84 crore for the quarter ended December 31, 2017, as compared to Rs 41.29 crore for the year-ago period.
The Kolkata-based company said during the quarter under review, its revenue from operations was at Rs 1,389.32 crore, up by 12.73 per cent from Rs 1,232.44 crore in the third quarter last fiscal.
EBITDA (earnings before interest, tax, depreciation, and amortisation) for the quarter was Rs 152.83 crore, compared to Rs 141.66 crore in December quarter last fiscal resulting in a year-on-year growth of 7.89 per cent.
"..factor that affected operations during the quarter was non-availability of railway rakes, as these were diverted for carrying coal to power plants. This disrupted not only supply of coal for the clinkerization plants of the Company but also transportation of clinker to the grinding units and cement to rail-fed destinations, especially in the profitable Central zone markets," a company statement said.
It also said overall, the transportation cost went up on account of steep increase in the prices of diesel that was partly off-set by logistics innovations. Fuel costs went up by 25 per cent owing to the rise in coal and pet coke prices and non-availability of linkage coal.
The consolidated results include the financials of Reliance Cement Company (RCCPL), a wholly-owned material subsidiary of Birla Corporation.
For the October-December quarter this fiscal, cement production stood at 30.62 lakh tonnes, compared to 25.08 lakh tonnes in the corresponding period last fiscal, reflecting an increase of 22.09 per cent, the company said.
"The operations recorded all-round improvement in the performance of the company in a challenging environment, with abnormal pressure on costs and prices in the North markets," the statement said, adding the operations of RCCPL had stabilised and it was achieving operating parameters that were among the best in the industry.
During the quarter under review, the company went for refinancing of loans of Rs 1,700 crore at 8.9 per cent per annum, leading to reduction in the interest rate by more than 135 basis points.