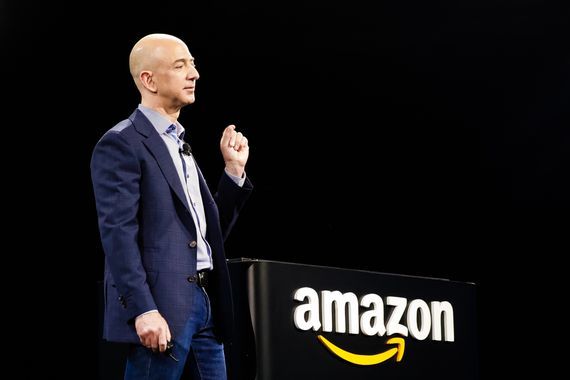 Amazon founder Jeff Bezos has topped this year's Forbes World's Billionaires list which includes 2,208 people from all over the world. This year's list included 259 new billionaires, while the names of 121 people who had made the list on previous occasions were dropped due to losses.
With a record fortune of $122 billion, Bezos has dethroned philanthropist and Microsoft co-founder Bill Gates, whose net worth is calculated at $90 billion.
According to Forbes, while billionaire Bill Gates has headed the world's richest list 18 times over the last 24 years, the gap between his fortune and that of Bezos is the largest between two first-place moguls since 2001.
Bezos and Gates are trailed by American investor Warren Buffet - with an estimated fortune of $84 billion - followed by Frenchman Bernard Arnault, the head of LVMH Moet Hennessy Louis Vuitton SE, with a net worth of $72 billion, climbing seven positions and Europe's richest person. Facebook creator Mark Zuckerberg rounds out the top-5 list, with a net worth of $71 billion.
Spaniard Amancio Ortega, the founder of clothes retailer Zara, dropped to sixth spot after losing $1.3 billion, his fortune now calculated at $70 billion.
The magazine also reported that US President Donald Trump's net worth is $3.1 billion, the $400 million loss he suffered over the past year resulting in a plunge of more than 200 places in the ranking from 544th to 766th. In 2017, Trump's net worth was calculated by Forbes to be $3.5 billion, some $1 billion less than it had been on the 2016 Billionaires List.
- With agency inputs