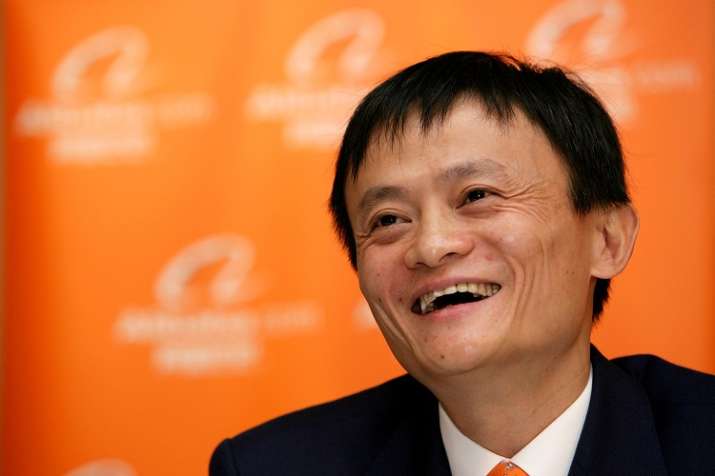 Alibaba's co-founder and executive chairman, Jack Ma, said he planned to step down from the Chinese e-commerce giant on Monday to pursue philanthropy in education.
A former English teacher, Ma started Alibaba in 1999 and built it into one of the world's successful e-commerce and digital payments companies.
Talking to 'The New York Times', Ma said that he plans to step down from the company on Monday-his 54th birthday. He also referred his departure as 'the beginning of an era' rather than an end.
Ma, who gave up the title of CEO in 2013, said he now planned to devote his time and fortune to education.
Born into a poor family in Hangzhou, eastern Zhejiang province, Ma became a university teacher but gave the job up after discovering the internet. 
After being knocked back by US venture capitalists in 1999, a cash-strapped Ma persuaded friends to give him $60,000 to start Alibaba, which operated out of an apartment in Hangzhou.
The company, still headquartered in his hometown, initially allowed businesses to sell products to each other online but soon morphed into China's largest online retail market. 
It transformed how Chinese people shop and pay for things, especially through the now ubiquitous Alipay digital payment service.
The Alibaba empire now spans well beyond online retail and payments to include cloud computing, digital media and entertainment, with sterling revenue growth that jumped another 61 percent in the quarter ending June 30.
As he prepares to leave the company, Ma is among China's richest men with a net worth estimated by Forbes at $38.6 billion.
Ma has inspired strong devotion among his employees and users, drawing comparisons with late Apple co-founder Steve Jobs -- although he practised a more open management style.
A devotee of tai chi, he has made references to Chinese martial arts in both business strategy and corporate culture.
Ma is the first of his generation of uber-wealthy tech bosses to retire, a rare move in a country where business figures often run their empires well into their 80s.