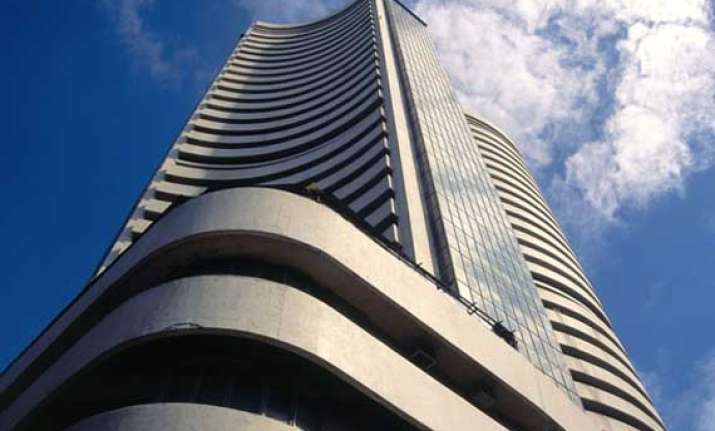 Mumbai, Dec 16: Dragged down by energy major ONGC, the combined market capitalisation (m-cap) of top six Sensex companies declined by Rs 25,838 crore last week.
In an overall weak stock market in the week gone by, six companies led by ONGC, Coal India and TCS saw decline in their market value. On the other hand, the list of gainers included RIL and HDFC.
The m-cap of ONGC fell by Rs 6,888 crore to Rs 2,22,014 crore. Shares of the company also dipped 3 percent to Rs 259.50 during the week.
After ONGC, CIL suffered the steepest hit in its market cap which plunged Rs 5,843 crore to Rs 2,23,567 crore.
The value of TCS declined by Rs 5,284 crore to Rs 2,42,881 crore, while ITC lost Rs 4,487 crore to Rs 2,32,786 crore.
Infosys' m-cap slipped Rs 2,437 crore to Rs 1,30,767 crore, while HDFC Bank shed Rs 899 crore to Rs 1,62,813 crore.
Among gainers, HDFC added Rs 2,238 crore to its value which was at Rs 1,31,043 crore, while m-cap of RIL soared by Rs 1,618 crore to Rs 2,71,525 crore.
ICICI Bank's market valuation moved up by Rs 629 crore to Rs 1,31,031 crore, while SBI's m-cap rose by Rs 624 crore to Rs 1,55,692 crore.
Of the top 10 most valued companies, RIL continued to rule the m-cap chart, followed by TCS, ITC, CIL, ONGC, HDFC Bank, SBI, HDFC, ICICI Bank and Infosys.