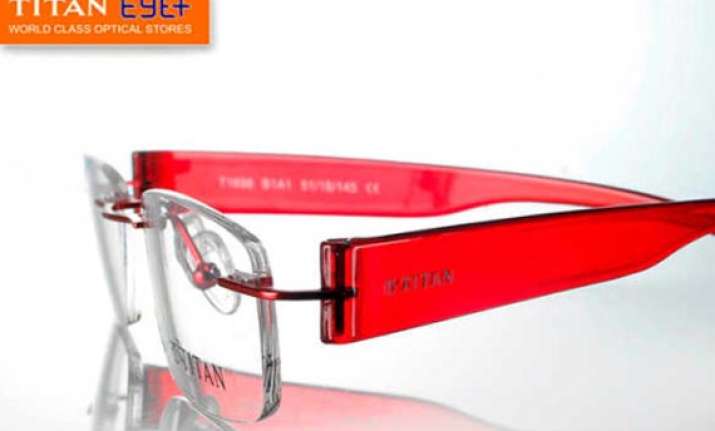 New Delhi, Feb 25: Titan Eye Plus, a flagship wing of Titan Industries Ltd, is planning to develop and produce specially coated lenses to avert scratches and cracks, according to a top company official.
The new lenses will be three to four times better than those in the global market, the official claimed.
"The company is working out a collaborative pack with a leading Japanes firm to develop technology and production process in India for...variety of lenses which will be three or four times (highest scratch resistance) better than types of lenses available now across the world," S Ravi Kant, CEO, Eyewear Business of Titan Industries Ltd, said.
With available technologies and production capability in the Hosur factory near Bangalore, the company could also embark on producing glasses/goggles for welders and industrial applications. Both these products could be rolled out by mid 2014, he said.
The 218 stores across India would be enhanced to about 240 before this fiscal end, Kant said.
Presently, the company has presence in 78 cities and towns. Eighty of the 218 are owned by the company and the remaining are under the franchisee mode.
Ravi Kant said the eyewear segment established in March 2007 has garnered a customer base of approximately two million which would touch 2.25 million before year end.
The new locations across the country would include Thanjavur, Vellore, additional outlets in Mumbai, Chennai and Bhopal. Plans are also on to install Titan Eye+ stores in Ludhiana, Mesama, Berambur, Udhaipurm, Vadodra, Jorhat, he said.