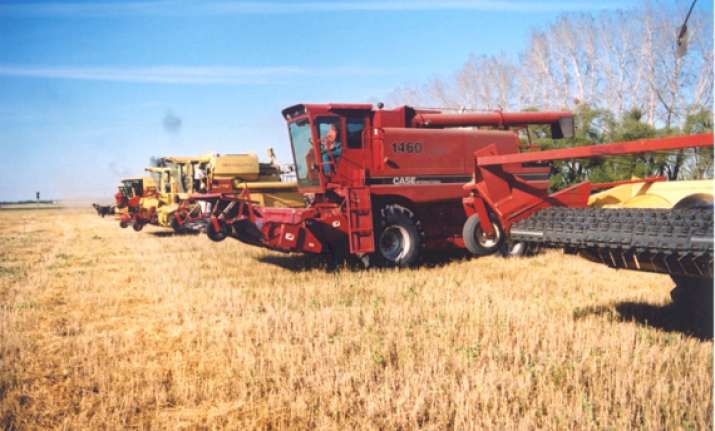 New Delhi, Oct 20:  Agriculture Minister Sharad Pawar has said the government should supply highly subsidised foodgrains only to the "really needy people" under the proposed food security law else the country's economy would be affected.

Pawar also said the government should ensure that subsidised foodgrains are not misused as there is a wide gap between the procurement price and the final selling rate at ration shops.

"Many have shared apprehensions with me on providing cereals at Re 1 per kg (under the Act). If the government buys jowar at Rs 30 and sell cereals at Re 1 per kg, I think it will affect the country's economy," Pawar told reporters at the Economic Editors' Conference here.

Rice, wheat and coarse cereals should be supplied at Rs 3/kg, Rs 2/kg and Rs 1 per kg, respectively to the "the really needy section...but it should not be generalised", he said.  The minister emphasised that the government had announced in Parliament that it should provide wheat, rice and cereals at a cheaper rate to the "weaker section" of the society. 

Last month, the Food Ministry had circulated the draft Food Security Bill for public comments. Under the proposed Bill, 68 per cent of the country's population would be covered under two categories—the priority and the general.  The food subsidy is expected to touch Rs 1,00,000 crore from the current Rs 82,000 crore once the bill is passed.  Asked whether he favours an increase in prices of ration food supplies, he said the government has been raising the support price to farmers regularly but the selling price of ration supplies have not been hiked in last 8-10 years.

"Sometime, one has to apply mind and see the repercussions. My suggestion is that you should go in for that (hike in price of ration supplies) and assess the repercussions. I don't want the Soviet Russia to happen in this country," he added.