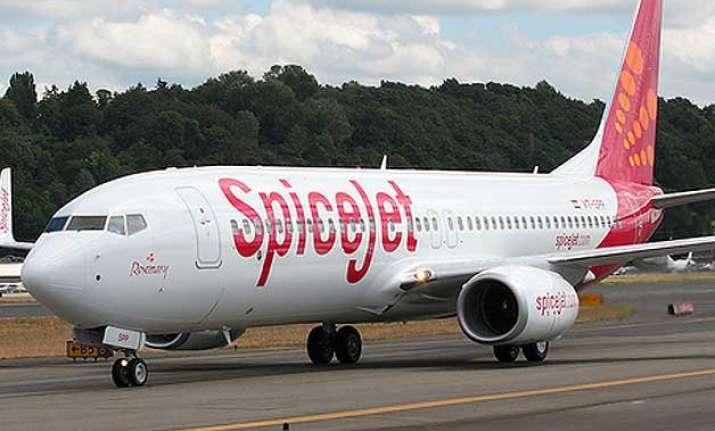 New Delhi: SpiceJet today moved Delhi High Court seeking orders to DGCA not to de-register its six aircraft leased from two foreign firms, saying it has arrived at a settlement with one and was in process of settling with the other.
A bench of Chief Justice G Rohini and Justice RS Endlaw listed the matter for hearing tomorrow after Additional Solicitor General (ASG) Sanjay Jain told the court that aviation regulator Directorate General of Civil Aviation (DGCA) will take no action till then.
Senior advocate Sandeep Sethi, appearing for SpiceJet, said the airline has settled its dispute with Wilmington Trust SP Services (Dublin) Ltd and a settlement with AWAS Ireland Ltd was on the cards.
Separately, in a regulatory filing, the no-frill carrier said: "SpiceJet Limited has today (March 23, 2015) entered into settlement agreement with its lessor Wilmington Trust SP Services (Dublin) Ltd with regard to aircraft operated by company."
The March 19 order for de-registration of the six planes was passed on the plea of the two Irish firms, which had said their lease with SpiceJet had been terminated due to alleged default in payment of lease rental by the airline.
Challenging the order, the airline, in its plea, said de-registration of its aircraft "shall result in completely closing down of operations of SpiceJet" as a result of which whole turnaround plan in terms of the scheme for revival and reconstruction of the carrier would "collapse".
It said the Scheme of Reconstruction and Revival for Takeover of Ownership, Management and Control of the airline would collapse "as no investor would be investing money in an airline which was without aircraft and operations".
SpiceJet also said de-registration of its aircraft would also mean that it would not be able to fly them which in turn would affect the people who have booked tickets months in advance. Earlier in the day, the airline had sought urgent hearing in the matter following which a division bench of the high court listed it for today.