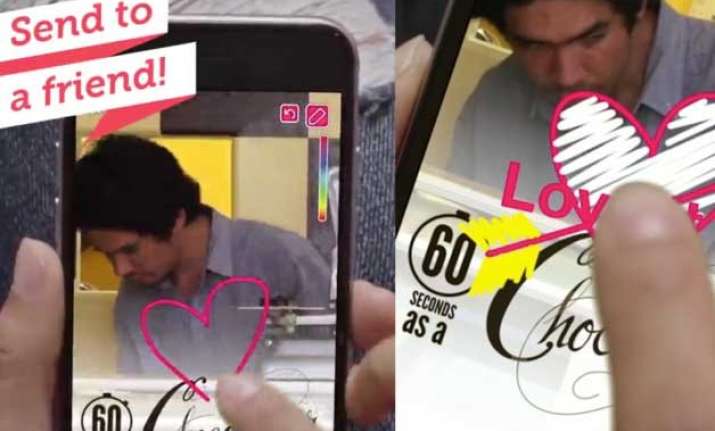 Snapchat has rolled out an update that lets users send clips from 'Discover' to other users.
By tapping and holding on a Discover photo or video snap, users can add their own drawing and text embellishments and send them privately to friends.
The update was announced on Snapchat's own Snapchannel in Discover. The Discover updates that allow messaging should be available for iOS and Android soon.