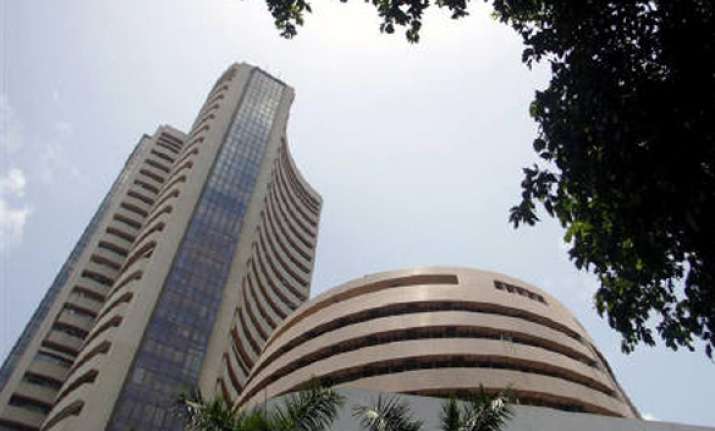 New Delhi, Dec 23: The minnows of stock market seems to have stolen the show on Dalal Street in 2012 with better returns than their large blue-chip peers and appreciation of up to 40 per cent in their share prices.
While the stock market has seen a smart across-the-board rebound towards the end of the year after taking a big beating in 2011, it is the shares of medium and small size companies in terms of market valuations that have recorded better gains on a full-year basis.
As the year 2012 draws to an the mid-cap and small-cap indices have appreciated by about 40 per cent and 35 per cent, respectively, shows an analysis of the BSE data.
In comparison, the bellwether bluechip index Sensex has gained about 25 per cent during the same period.
The smart recovery in all the three segments of the stock market were in sharp contrast with their performance in 2011, when the indices had a bruising fall of up to 42 per cent.
The mid-cap index and small-cap index had lost 34 per cent and 42 per cent, respectively, while Sensex lost about 23 per cent last year.
Analysts said that higher foreign fund inflows, strong intent from the government towards reforms and cheaper valuations are some of the driving factors behind the smart rally in the broader markets this year.
"Sensex has gained around 25 per cent so far in 2012 aided by FII inflows which bought stocks worth over $22.5 billion. This winning situation in the market seems to be the outcome of blast of liquidity from western central banks, coupled with government's renewed interest for reforms since September," Aditya Trading Solutions MD Vikas Jain said.
Funds that invested in mid and small-cap stocks performed better than large-caps even during the choppy trading days of the year, he added.
According to Edelweiss Financial Services' Head of Research Vinay Khattar, decisions to open up FDI in multi-brand retail and civil aviation, as also hike in fuel prices, were among the major policy initiatives that helped the markets.
Besides, Union Cabinet also recommended a hike in FDI in insurance sector to 49 per cent and proposed FDI in pension.
In comparison, several negativities like slowdown in domestic economic growth, multiple scams and elevated global economic risks had hit hard the investor sentiments in 2011.
"Fall in mid-caps and small-caps was much more brutal between 2008 and 2011. So a faster reversal is not a surprise," Milan Bavishi, Head Research, Inventure Growth and Securities said.
According to market experts, small and mid-caps suffer the most during times of uncertainty and crisis due to weaker balance sheets, which reflects in their stock prices as well.
"As the situation started improving in the US and Europe and RBI started easing monetary policy, the broader markets benefited more than the benchmark indices in 2012," Jain said.