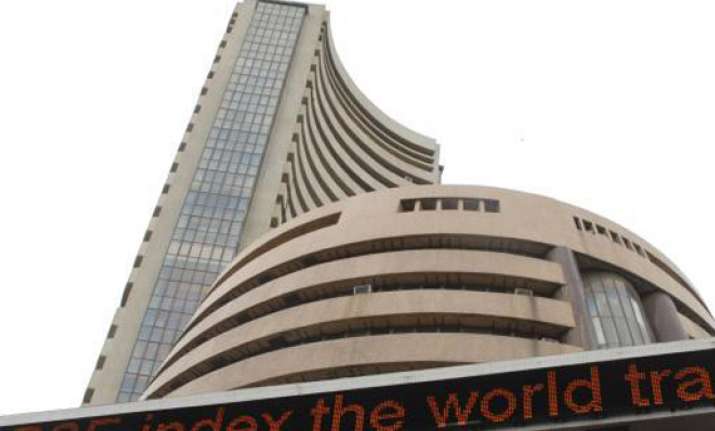 Mumbai, Jan 9: The BSE benchmark Sensex was down by 134 points in early trade today on fresh selling, mainly in metal, auto and banking stocks, on the back of weak Asian cues.

The BSE benchmark Sensex resumed lower at 15,840.22 and hovered in a range between 15,841.40 and 15,678.30 before quoting at 15,714.59 at 1015 hours, a net loss of 134.21 points, or 0.85 per cent, from last weekend's close.

The NSE's 50-share Nifty index also moved down by 41.60 points, or 0.88 per cent, to 4,705.30 at 1015 hours.

Banking stocks declined on worries of rising defaults in a slowing economy.

The major losers in early trade were Bharti Airtel (down 2.69 per cent), Jindal Steel (2.05 per cent), M&M (1.95 per cent), Tata Motors (1.89 per cent), Larsen (1.80 per cent), Tata Steel (1.78 per cent), Bajaj Auto (1.73 per cent), SBI (1.72 per cent), Hindalco (1.53 per cent), Coal India (1.47 per cent), ICICI Bank (1.41 per cent) and HDFC (1.23 per cent).

Asian stocks declined in the early trade as renewed gloom about the fallout of the European sovereign debt crisis overshadowed signs of vigour in the US economy.

The key benchmark indices in Hong Kong, Indonesia, Singapore, South Korea and Taiwan were down by between 0.1 per cent and 1.29 per cent.