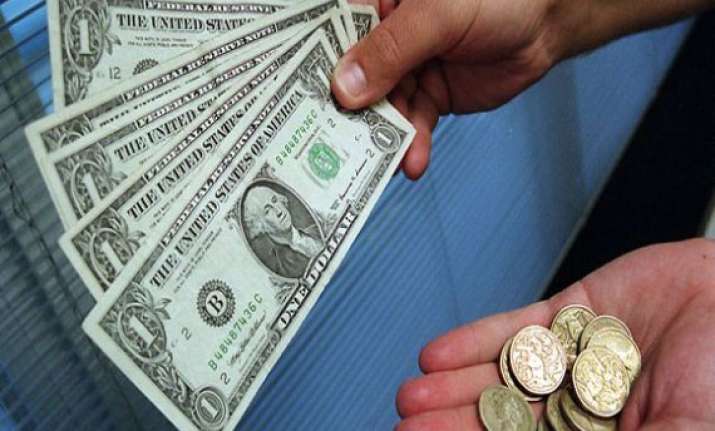 Mumbai, June 24: The Indian rupee hit a new record closing low of 59.68 against a dollar on Monday as foreign investors pulled money from debt as well as equities markets.
The partially convertible rupee remained weak throughout the day and closed at 59.68 against a dollar, surpassing the previous record closing low of 59.57 hit June 20.
The rupee slumped to a low of 59.82 intra-day, nearing the record low of 59.98 touched last week.
Continued sell off by foreign institutional investors in equities as well as debt markets have increased pressure on the Indian currency.
Foreign Institutional Investors (FII) pulled out over $250 million from the Indian equities markets Monday, according to the provisional data available with the stock markets.
"With India's external vulnerability on the rise, global risk appetite and liquidity matter more than ever for stability of the rupee. Of late, even smaller external shocks are causing massive volatility in the currency," CRISIL credit rating agency said in a report.
However, the agency expressed hope that the rupee would appreciate from the current lows to about 56 against a dollar by the end of the current financial year.