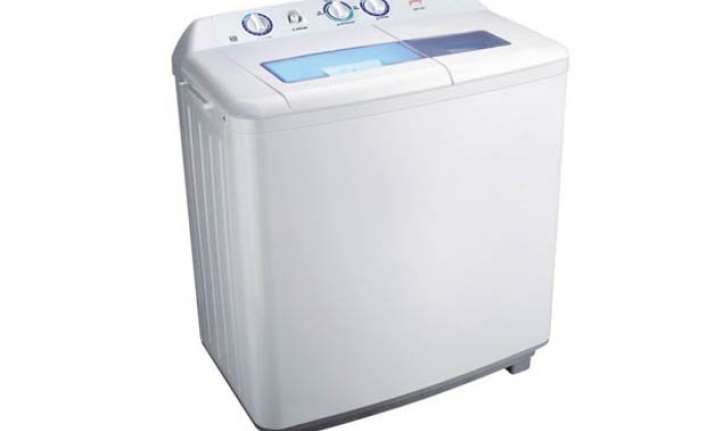 New Delhi:  The apex consumer commission has imposed a cost of Rs one lakh on Godrej and Boyce Manufacturing Company Ltd penalising it for selling goods at more than maximum retail price (MRP), and also dismissing its plea challenging a state commission's order.
A bench of National Consumer Disputes Redressal Commission (NCDRC), presided by Justice J M Malik, rejected the firm's contention that the woman had filed the complaint after a long delay of two years, saying the flip-flop stance of the company showed that it was delaying the case as it never said "no" to her claim.
"There is no flaw at all in the order passed by the fora below. On the contrary, the position of the company must be noticed. It has committed an egregious mistake and tried to sell the goods at more than MRP... The free gift of pair of silver watch is nothing but a ruse to lead the gullible consumers, up the garden path," the NCDRC said.
"Keeping in view all the facts and circumstances of the case, we hereby dismiss the revision petition and impose punitive costs in the sum of Rs one lakh upon the petitioner (firm), which will be deposited with the consumer legal aid account of this commission (NCDRC)," the bench said.
Pune resident Anagha Vilas Kulkarni in her complaint before a district consumer forum said she was lured by the firm on April 24, 2010 that she should purchase their products and a pair of silver watch would be given free as per terms and conditions of the scheme.
She said she booked a fridge, on exchange offer, and a washing machine by paying Rs 500 in advance and the firm delivered the goods on May 1, 2010 and subsequently she paid the remaining balance of Rs 22,341.
However, later on it transpired that the firm was charging more amount than the MRP, she said.
The excess amount was Rs 2,695 for each of the articles following which she protested but the firm kept her grievance pending and consequently, she filed a complaint before the district consumer forum alleging unfair trade practice on the firm's part.
The forum directed the firm to refund the excess amount of Rs 5,390 for both articles and asked it to pay a compensation of Rs 18,722 to the woman. The forum's order was further upheld by the state consumer commission.
The firm, however, argued that the case was barred by time as it was filed after a delay of two years.