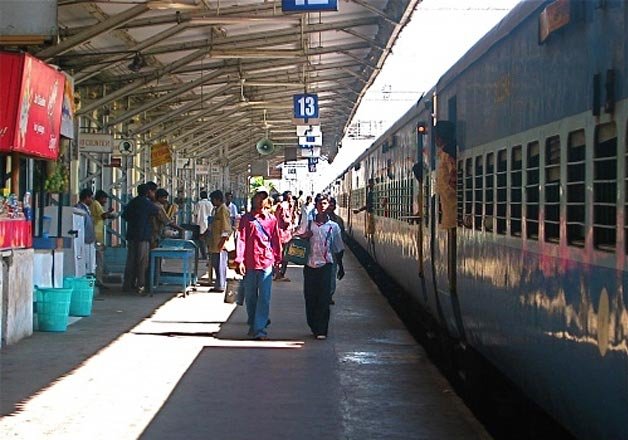 New Delhi: Presenting Railway Budget 2016-17 in Parliament today, Rail Minister Suresh Prabhu announced that all operational halts will be converted into commercial halts, for the convenience of passengers.
He also said that, Sarathi Seva was introduced in Konkan Railway to help the old and disabled passengers requiring assistance at stations. This service will be expanded at many more stations.
The existing services for enabling passengers to book battery operated cars, porter services, etc. on a paid basis in addition to the existing pick up and drop, and wheel chair services will be strengthened.
Indian Railways is working with insurance companies to offer optional travel insurance for rail journeys at the time of booking.
Prabhu proposed to commence hourly booking of retiring rooms instead of the existing minimum of 12 hours to fulfil the unmet need of passengers. Further, the retiring rooms will be handed over to IRCTC to ensure that these can be managed in a professional manner.
Indian Railways will pilot availability of children's menu items on trains. Further baby foods, hot milk and hot water would be made available on stations and changing boards for babies would be provided in train toilets.
With a view to enhancing passenger comfort, Prabhu proposed to re-imagine the design and layout of our coaches to ensure higher carrying capacity and provision of new amenities including automatic doors, bar-code readers, bio-vacuum toilets, water-level indicators, accessible dustbins, ergonomic seating, improved aesthetics, vending machines, entertainment screens, LED lit boards for advertising, PA system and more.
These new SMART (Specially Modified Aesthetic Refreshing Travel) coaches would cater to emerging needs of our customers and also ensure lower unit cost of operations due to higher carrying capacity.
He said that Indian Railways is making arrangements for skilling front-end staff and those employed through our service providers.
Further, the uniforms of all customer facing roles will be refurbished to clearly distinguish them. Information boards will be installed in trains enumerating the on-board services and also GPS based digital displays inside coaches to provide real time information regarding upcoming halts. These services would be provided through private sector engagement.
Work is underway on the installation of a high-tech centralized network of 20,000 screens across 2000 stations known as Rail Display Network. This will enable real time flow of information to passengers and also unlock huge advertising potential.
He also said that Indian Railways intends to take up on priority the provision of passenger amenities and beautification on stations at pilgrimage centres including Ajmer, Amritsar, Bihar Sharif, Chengannur, Dwarka, Gaya, Haridwar, Mathura, Nagapattinam, Nanded, Nasik, Pali, Parasnath, Puri, Tirupati, Vailankanni, Varanasi and Vasco. He said that Indian Railways also intends to run Aastha circuit trains to connect important pilgrim centres.
He also proposed to provide porters with new uniforms and train them in soft skills in line with the evolving image of Indian Railways, adopting modern technology yet traditional in its ethos of treating passengers with respect.