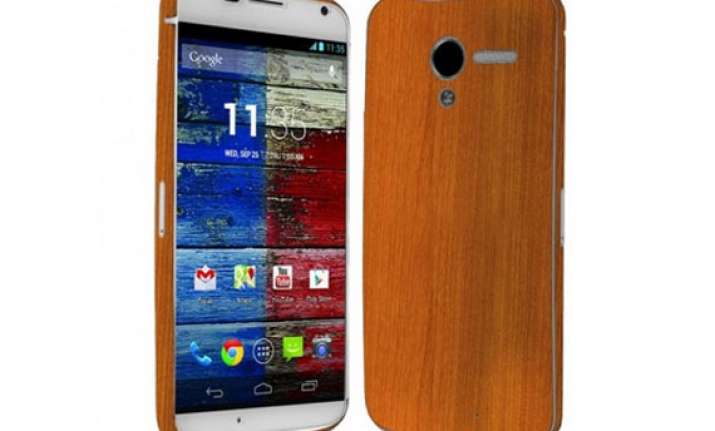 New Delhi: Online retailer Flipkart is all set to launch Moto X with wood backs. The company has said Moto X would be launched in two such variants – teak and walnut.
"The Moto X is coming soon stay tuned for exclusive launch day offers," Flipkart has recently tweeted.
"Stay tuned to our Twitter page, we'll be announcing the details in a couple of days," it said.
Flipkart tweet says that the phone will be available in 5 colour variants and two wood.
Flipkart will have exclusive rights to sell the Moto X in India, just like the Moto G.