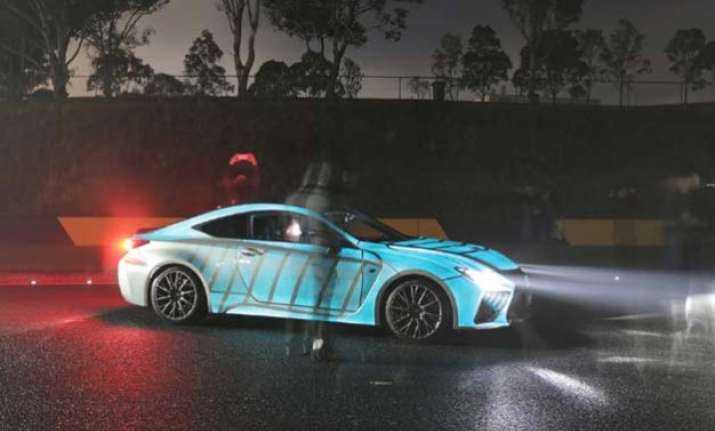 Lexus has made automotive sentience a reality.  Described as "The world's first car with a heartbeat", the Australian auto maker has developed a concept car that glows in sync with the driver's heartbeat in order to display the connection between the driver and the car.
Lexus Australia collaborated with M&C Saatchi Australia's creative tech division to develop the car aimed to more deeply connect the car to its driver.
The car equips RC-F coupe with a human heart beat, coupe   is covered in electroluminescent paint that glows when hit with an electric charge. Its body panels are wired to a circuit board that collects data from sensors attached to the driver's body. As the driver's pulse races and slows, the car lights up and fades in the same pattern. It's like an extension of wearable tech, except the tech is almost wearing you.
If a driver is experiencing road rage or extreme sleepiness, the car may be able to react accordingly, preventing accidents or reckless driving.
The projects is seen by the company as a step toward creating cars capable of recognizing the emotions of drivers.
According to a Wired report, the car took about six months to finish and is solely a concept car, so don't expect to see these on the road anytime soon.