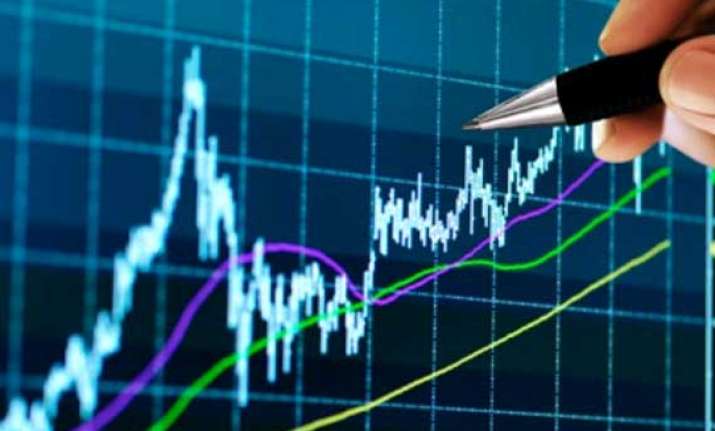 Mumbai: Stock benchmarks Sensex and Nifty today crossed the 25,000 and 7,500-mark respectively and the rupee strengthened to 11-month high against the dollar as investors cheered Narendra Modi-led BJP's victory in polls.  The 30-share Sensex, which climbed 1,470 points to hit all-time intra-day high of 25,375.63 in early trade, retreated and ended with a gain of 216.14 points, or 0.90 per cent, at 24,121.74, a new closing high.
The 50-share Nifty on the National Stock Exchange after soaring 440.35 points to a historic high of 7,563.50, succumbed to profit-selling and ended at a peak of 7,203 -- logging a gain of 79.85 points, or 1.12 per cent.  In terms of market capitalisation, investor wealth rose by Rs 1 lakh crore to end at Rs 80.64 lakh crore.
Narendra Modi today stormed to power at the Centre giving BJP its highest-ever tally in the Lok Sabha elections, securing for the party a majority on its own and in the process handing out the worst-ever defeat to Congress.  BJP has won 115 seats and was leading in 168 others, which will take the party to a total of 283, eight more than the required half-way mark in 543-member House. With its allies, the tally of NDA is expected to go up to 335.  
"The preconditions provide an ideal ground for Modi's stewardship to lead the country out of the current state of the economy," said Motilal Oswal, CMD, Motilal Oswal Financial Services.
Realty, banking, power, capital goods, refinery and metal counters attracted heavy buying interest while shares from IT, FMCG, pharma, teck and consumer durable fell on profit-booking.
In the forex market, the Indian rupee today rallied to a 11-month high of 58.62 against the US dollar and closed at 58.79, logging a 50 paise gain over yesterday's closing on robust capital inflows.
Financial markets have been marching upwards in the past few days since exit polls predicted leads for the BJP-led NDA.  Gold prices in national capital plunged by Rs 500 to Rs 29,600 per 10 grams today due to low demand from jewellers and retailers amid a weak global trend and strengthening rupee.