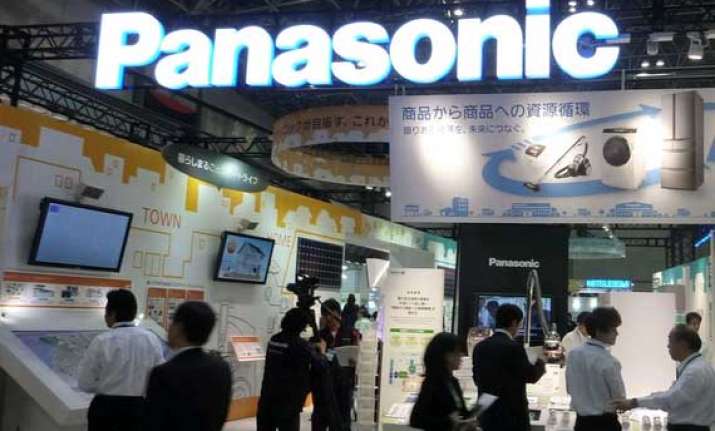 New Delhi: Japanese consumer durables major Panasonic plans to start selling its products directly to its consumers through 'E-Store' after the government in the Budget allowed manufacturers to take up the online route.
"Considering the increasing trend of online shopping, Panasonic will launch 'Panasonic's E-Store', where the company will showcase its range of products, in July 2014," Panasonic India Manging Director Manish Sharma told PTI. 
The E-Store, which is scheduled to be launched this month, will showcase on the portal its products such as kitchen and home appliances, washing machines and air conditioners manufactured in India. 
The company will appoint a "re-seller" who is supposed to maintain the portal and take care of the distribution of products on behalf of Panasonic, he added. 
Welcoming Finance Minister Arun Jaitley's announcement in the Budget to allow manufacturers in India with foreign investments to sell directly to consumers online, Sharma said it would be beneficial for the manufacturing as well as the e-commerce industry. 
"It will give manufacturers a different channel to reach out to its customers, significantly helping retail e-commerce to grow," he added. 
"We plan to showcase our entire range of products such as kitchen and home appliances, Washing machines and Air Conditioners, which are manufactured at our plants located across India," Sharma added. 
However, he declined to share expected sales projections which 'Panasonic's E-Store' would contribute in the total earnings. 
Several factors such as large customer base, increasing penetration of Internet connectivity and growing popularity of online shopping across cities have fuelled the growth of online retailing in the country, he added. 
"...With the increased Internet penetration because of the use of PCs and smartphones in the country and growing popularity of the online shopping, Panasonic's E-Store will definitely contribute to the company's growth," Sharma added. 
On plans to sell products online, Sharma said: "It will definitely streamline the supply chain mechanism as it will allow the whole process to be automated, thus resulting in optimum utilisation of resources and cost efficiency." 
He said it will also help the company expand its reach, speed and certainty of delivery to consumers. 
"Moreover, it will help us with new demand insights that can be mined and used for enhancing sales. Also, it will help us showcase our products which are manufactured in India," Sharma said.