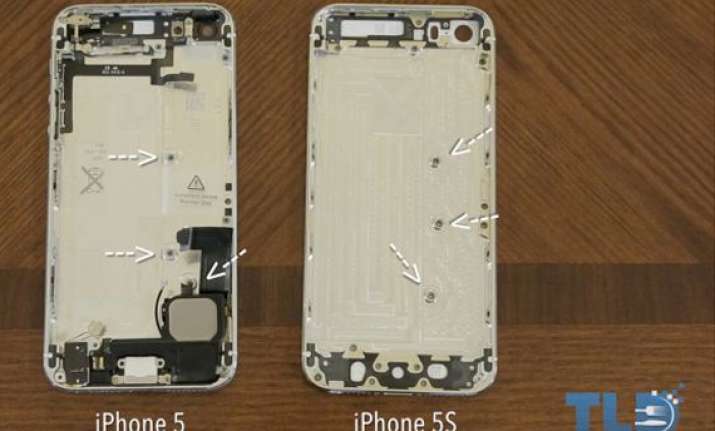 New Delhi: After numerous leaks and rumors regarding the gold and graphite iPhone 5S appearing on various sites, the gold and graphite casings have made their way into a video
The new video by TLDToday compares the internal structure of the Gold iPhone 5S' casing with that of the iPhone 5, noting that it's much different from its predecessor.
The video reveals that the space reserved for the battery has increased, and position of the logic board screws has been changed, as the logic board and chip set are now expected to take less space. Thus, one can expect the iPhone 5S to have a better battery life in addition to a faster processor and graphics.
The iPhone 5S is expected to come with a brand new Apple chip, the A7, alongside 1GB of LPDDR3 RAM, retaining the form factor of the iPhone 5. A 128GB storage variant of the phone has also been rumoured. The iPhone 5S is likely to come with a larger f2.0 aperture compared to the iPhone 5, that comes with f2.4 aperture. It's also likely to sport a fingerprint reader.
Apple is likely to unveil the iPhone 5S along with the iPhone 5C, the cheaper version of the iPhone, on September 10 at an event in San Francisco.