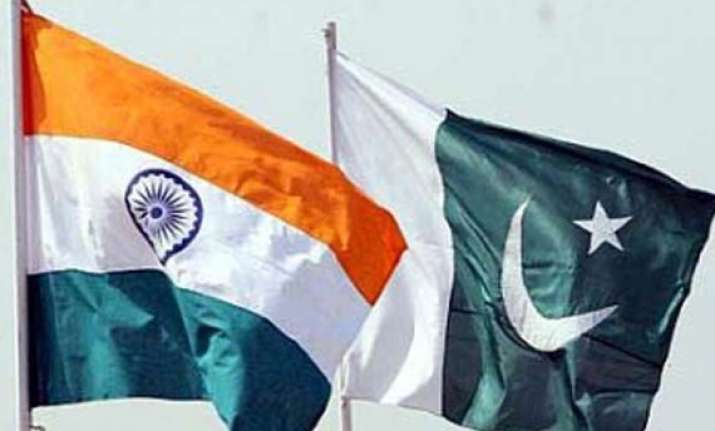 Islamabad, Aug 7:  The Commerce Ministers of India and Pakistan will meet after a gap of over three years in New Delhi next month to discuss ways to boost trade and proposals to remove non-tariff barriers as the two countries make efforts to normalise relations.
Indian Commerce Minister Anand Sharma has invited his Pakistani counterpart Makhdoom Amin Fahim, a senior leader of the ruling Pakistan People's Party, to visit New Delhi for the meeting.
The meeting will be a follow-up to talks in Islamabad in April between the Commerce Secretaries of the two sides.  During those parleys, Pakistan agreed to take steps to implement a non-discriminatory trade regime with India and the two sides said they would work on steps to boost trade in electricity and petroleum products as part of efforts to use economic engagement to build trust.
Indian officials told PTI that Pakistan had, in essence, agreed to extend the Most Favoured Nation (MFN) status to India by putting in place a non-discriminatory trade regime "at the earliest".
However, the Pakistani side has indicated that granting MFN status to India would be linked to the removal of what Islamabad describes as "non-tariff barriers".  The Indian officials clarified that these "non-tariff barriers", including laboratory tests for textiles and standards for cement, are not Pakistan-specific and apply to all of India's trade partners.
During his meeting with Sharma, Fahim is also expected to urge India to end its opposition to the European Union's preferential trade package offered to Pakistan in the aftermath of last year's devastating floods.
Pakistan is optimistic of "getting a positive response from India on the issue of the EU trade package and the removal of non-tariff barriers", the Dawn newspaper quoted a source as saying.
"In case of a positive move, the case of granting India the MFN status would become easier," the source said.  The issue of granting MFN status to India would be considered by Pakistan in October, the daily reported.  Matters related to the opening of a new check point at the Wagah land border crossing for trade and commercial activities too are expected to be taken up at the meeting of the Commerce Ministers.
Following the rapid growth of trade via Wagah, the Indian government has built a new Integrated Check Post (ICP) at a cost of over Rs 100 crore on its side of the border. The ICP is expected to become operational in October.  There is currently only one entry and exit point on the Wagah border for crossing by people and trade.  This point experiences heavy traffic and crowding due to the parade held every evening.
The new ICP will have facilities like a passenger terminal, currency exchange, internet connectivity, cargo processing, warehouse and cold storage, quarantine laboratory, banks and other public utilities. PTI