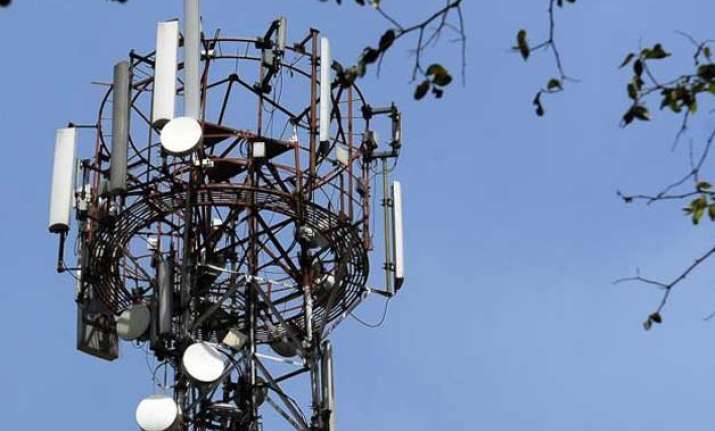 New Delhi: Eyeing a record high spectrum sale of Rs 1 lakh crore, the government kick-starts a bumper spectrum auction from today.
Those fighting the high-stakes battle are telecom behemoths like Bharti Airtel, UK's Vodafone and Birla's Idea Cellular just as Mukesh Ambani's Reliance Jio Infocomm prepares to up the ante ahead of the launch of its pan-India 4G operations.
The auction will be held under the Supreme Court order even after the apex court refused to stall the process after receiving pleas from many operators over various grounds. The court has ordered that the results cannot be declared before March 26 when it will hear the petitions.
The government is selling airwaves across four bands - 800MHz where CDMA players operate and GSM bands of 900MHz, 1,800 MHz and 2,100MHz. The frequencies can be used to launch 2G, 3G and 4G operations.
Auction for higher 900 MHz frequency will be crucial for the giants like Airtel, Vodafone, Idea and Reliance Communications as some of them are completely losing the coveted spectrum.
Idea will lose 900MHz spectrum in as many as nine circles (includes Andhra Pradesh, Gujarat, Karnataka and Madhya Pradesh); RCom in 7 (includes MP, West Bengal, Bihar and North-East); Vodafone in 7 (includes Gujarat, Tamil Nadu, Kerala & Rajasthan) and Airtel in 6 (includes Andhra Pradesh, Karnataka, Punjab & Rajasthan).
While 5MHz of frequency will be auctioned in the 3G band of 2,100MHz (across 17 service areas), a total of 380.75MHz will be sold in the other frequencies — 103.75MHz in 800MHz band (20 service areas), 177.8MHz (in 17 circles) in the 900MHz band and 99.2MHz (in 15 circles) in the 1,800MHz band.
The operators have already criticized the government on various parameters, ranging from "high reserve prices" to "lack of adequate spectrum quantity" during the sale. Most of them had spent heavily in the previous round of auctions in February last year where the government had raked in Rs 62,162 crore.
Telecom minister Ravi Shankar Prasad however denied that the government wants profits from the sale and said that it is working on releasing three additional blocks (of 5MHz each) 3G spectrum which may take a year.
The inter-ministerial Telecom Commission had rejected the reserve prices suggested by TRAI for the airwave sale in various frequencies. The Cabinet-approved pan-India reserve price for the 800MHz CDMA band at Rs 3,646 crore (Rs 3,104 crore suggested by TRAI); for the 900MHz band Rs 3,980 crore (Rs 3,004 crore by TRAI); for the 1,800MHz band Rs 2,191 crore (Rs 2,138 crore by TRAI); and for 2,100MHz Rs 3,705 crore (Rs 2,720 crore by TRAI).
Most of the spectrum being put up for the auction is presently held by Airtel, Vodafone, Idea Cellular and Reliance Telecom. Their licences are expiring in 2015-16.