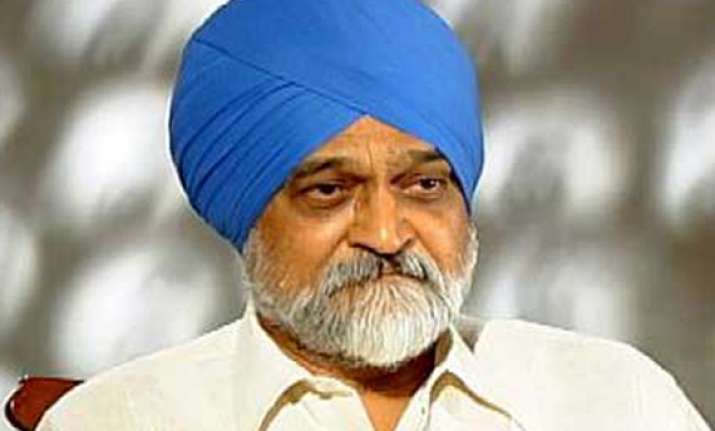 New Delhi, Nov 21: Conceding that the fiscal deficit could exceed the targeted 4.6 per cent of GDP for 2011-12 by up to one percentage point, Planning Commission Deputy Chairman Montek Singh Ahluwalia today said such a situation need not be a matter of concern.

"There is no big secret in it. Even the Finance Ministry has said they will probably exceed it (the fiscal deficit of 4.6 per cent)... It may be true...things that have caused deterioration add up to one percentage point," he told PTI.

However, Ahluwalia added, "I will say, if there is some slippage (in meeting fiscal deficit target), we should not mind."

The government had proposed to bring down the fiscal deficit, which is the difference between the total expenditure and the total revenue, to 4.6 per cent of the GDP from 4.7 per cent in the last fiscal.

Growing expenditure and less than anticipated growth will have implications for the fiscal deficit. The economic growth during 2011-12, according to the Reserve Bank's projection, is likely to be 7.5 per cent against 8 per cent estimated earlier. The GDP expanded by 8.5 per cent in 2010-11.

Earlier in an interview to business television channel CNBC TV 18, Ahluwalia had said that higher fiscal deficit, "should not be a surprise".

"How much more, I do not think we can say. Only the Finance Ministry knows because they are the ones who would actually decide on what additional expenditures to approve. It may not be as much as 1 per cent deterioration, but some deterioration will definitely occur," Ahluwalia said.

He further said that actual fiscal deficit would depend on various steps to be taken by the government.