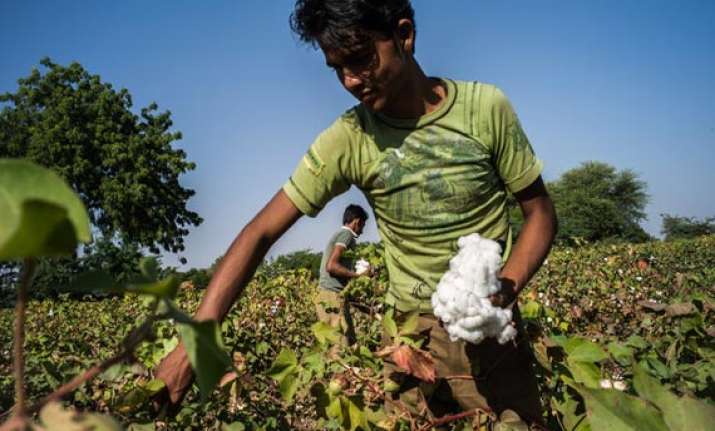 Mumbai: The Cotton Association of India (CAI) said here today in its third estimate, that the cotton crop for the season 2013-14, that began this month, is expected at 381 lakh bales (each bale is 170 kg).
Even as late rains delayed arrivals of seed cotton, the available moisture is likely to help increase yields and result in a larger than estimated crop, CAI said in a release.
If the monsoon withdraws during the next few days, a better crop can be expected, it said.
The output is expected to be good at 207.50 bales especially in the central region comprising Gujarat, Maharashtra and Madhya Pradesh, compared to 173.75 bales last year.
Earlier, CAI had placed the cotton crop for the season 2012—13 at 356.75 lakh bales.
The annual cotton season begins from the month of October every year and ends in September.