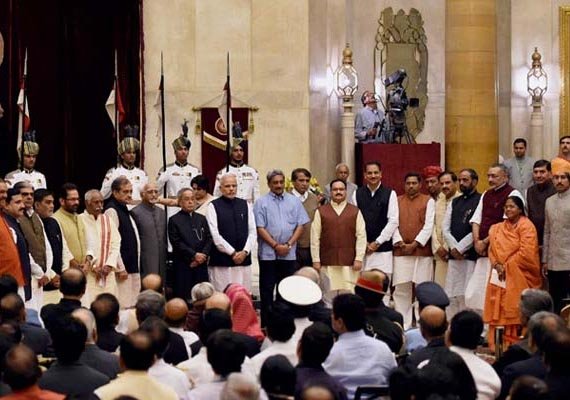 New Delhi: Echoing the sentiments of India Inc, the Confederation of Indian Industry (CII) Sunday congratulated the new members of Prime Minister Narendra Modi's ministerial council and said the ministry-expansion will help improve the focus on economic recovery.
"The induction of new ministers will streamline governance and bring in new ideas for the economic reforms process," said CII president Ajay Shriram. "Several of the ministries were under a single minister, and industry was widely expecting the expansion of the cabinet at an early date."
The industry chamber said at a time when the economy was recovering, it was important to fast-track policies to strengthen this. The cabinet expansion sends out a signal that the government under Prime Minister Modi is serious about accelerating reforms.
India's GDP rose 5.7 percent in the first quarter of 2014-15, an improvement over the sub-5-percent rate of the previous two years. Industry is hoping the expanded cabinet will rapidly address tax reform, land acquisition, power and ease of doing business.
The CII president said that while the business sentiment picked up since the new government took over, the ministerial expansion will support faster decision-making, efficient administration and faster clearances, to ensure new investments.
"This would gain traction with the induction of more ministers in the cabinet."