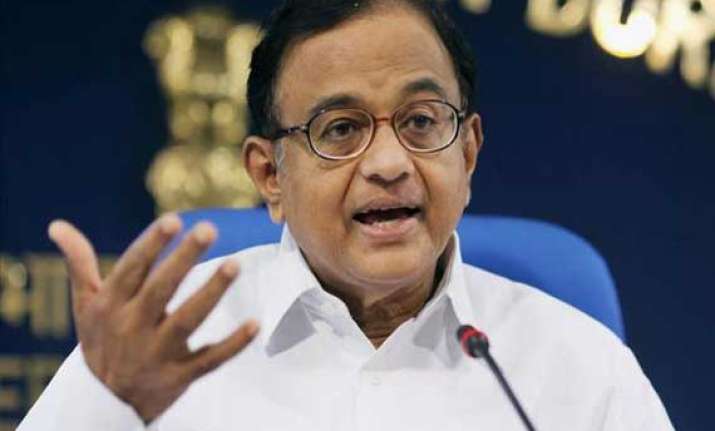 New Delhi: In his last meeting as Finance Minister in the UPA II Government, P Chidambaram will hold discussions on various issues with heads of public sector insurance companies and State-owned banks on Monday and Tuesday, respectively.
The meeting of the Finance Minister with the Chief Executive Officers of life and non-life insurance companies has been scheduled on May 12, official sources said.
The Minister will review the performance of the public sector insurers, they said.
A day after, the Minister will meet the chiefs of public sector banks to impress upon them the need to focus on the recovery of bad loans, sources added.
PSU banks have recovered Rs 18,933 crore of bad loans during the nine months through December 2013.
Bad loans of PSU banks rose 28.5 per cent to Rs 1.83 lakh crore in March 2013 over the preceding September.
The non-performing assets (NPA), or bad loans, of the public sector banks have seen an uptrend since the financial meltdown in 2008. During the current financial year, most of the public sector banks have reported a rise in their NPAs quarter-on-quarter.
The gross NPAs of public sector banks rose to Rs 2.03 lakh crore at the end of September from Rs 1.55 lakh crore on March 31, 2013.
The gross NPAs of banks, including those in the private sector, rose by 28.5 per cent from Rs 1.83 lakh crore in March 2013 to Rs 2.36 lakh crore in September last year.
Recently, OECD in its report said the rising bad loans of banks threaten to choke the economic recovery in India.
"However, fiscal consolidation and supply bottlenecks, coupled with still high non-performing loans and corporate leverage, will weigh on the recovery," it said.