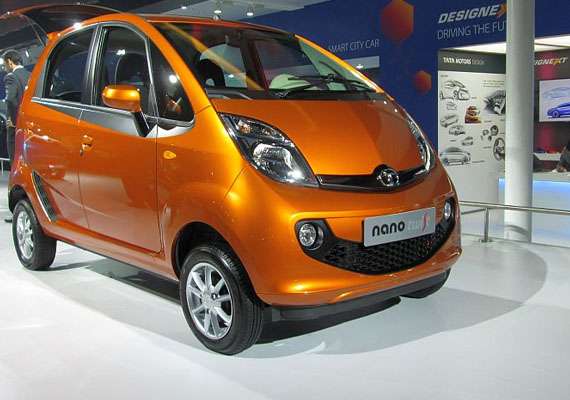 New Delhi: Automaker Tata Motors has launched its low budget Nano car in Bangladesh, two years after it announced plans to capture the market in the neighbouring country. The compact city car Nano has been launched in Bangladesh market for about Tk 8 lakh (Rs 628188).
Nitol Motors is offering an inaugural discount of about Tk 1 lakh, which will bring down the cost of the car to Tk 7 Lakhs.
"We are confident that the combination of a perfect product with best-in-the-country service and parts back up will firmly establish the Nano's footprint in Bangladesh," chairman of Tata's sole distributor Tata Niloy Group, Matlub Ahmed, said.
According to law, supplementary duty of about 45 per cent has to be paid to the government to import cars under the 700cc segment. Both Tata Motors and Nitol Motors have been asking the local government to withdraw the supplementary duty, but no update in this regard is known.
Abdul Matlub Ahmad, Nitol-Niloy Group Chairman, also urged the Bangladeshi government to withdraw the 45 per cent supplementary duty on cars under 700 cc so that the Nanos could affordable to low income people at much lesser price.
Tata Motors introduced the 624cc Nano as a low-cost car in India in 2008 to attract the middle-class people.
Nano Twist is powered by a 624cc, multi-point fuel-injected, water-cooled and naturally-aspirated two-cylinder gasoline engine with two valves per cylinder.
The air-conditioned Nano has air extraction grill, C pillar trim and black dash in rear bumper.
Its overall length is 3099 mm, width 1495 mm, height 1652 mm and wheelbase 2230 mm.

The car is available in six colours -- damson purple, peal white, royal gold, papaya orange, silver and dazzle blue.