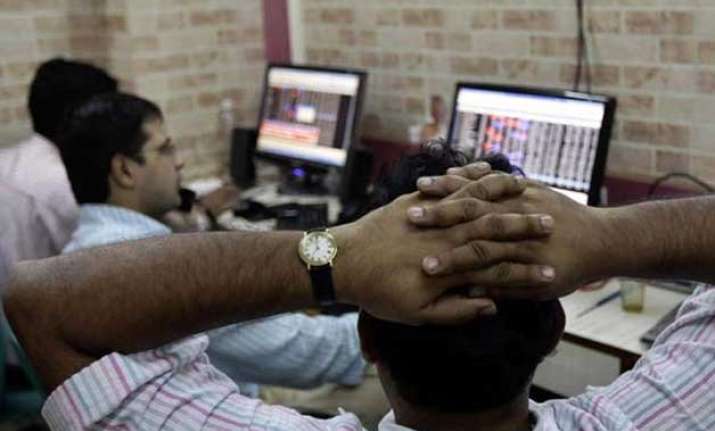 Mumbai: Fears of an earlier-than-expected rate hike by the US Federal Reserve spooked Indian stock market investors today with the Sensex cracking over 600 points to end below the key 29,000 level while the rupee plummeted 39 paise to close at 62.55 against the greenback.
Strong US jobs data that showed unemployment in February fell to the lowest level since May 2008 has triggered speculation that Federal Reserve will lift rates from near-zero as early as summer.
Indian stocks and the local currency could see big outflows if the US central bank decides to hike rate earlier than what the markets expect, say experts.
Stocks fell the most in over two months today with benchmark Sensex tanking 604 points to 28,844.78 and Nifty index tumbling 181 points to 8,756.75 on massive selling.
"There are concerns over liquidity flows into India and other emerging markets, when US actually increases interest rates," said Dipen Shah, Head of PCG (Private Client Group) Research, Kotak Securities.
Asian markets mostly fell, dragged down by US rate hike fears while Tokyo took a hit from reports that Japan's economy grew slower than thought in the last quarter of 2014.
In the currency markets, the rupee fell to two-month lows before closing with a sharp 39 paise loss at 62.55 against the US dollar after better-than-expected jobs data spurred expectations of an early hike in US interest rates.
Fresh dollar demand from importers amid strong cues in overseas markets and a steep fall in local equities also weighed on the rupee value, said forex analysts.
Meanwhile, the euro dived Monday to a new 11.5-year low against the dollar as the European Central Bank kicked off its massive 1.1-trillion-euro bond-buying programme. Sentiment was also weighed down by concerns over Greece, with Athens due to present its reform plans to Brussels in order to secure a financial lifeline.
Gold showed mixed trends in the domestic market.