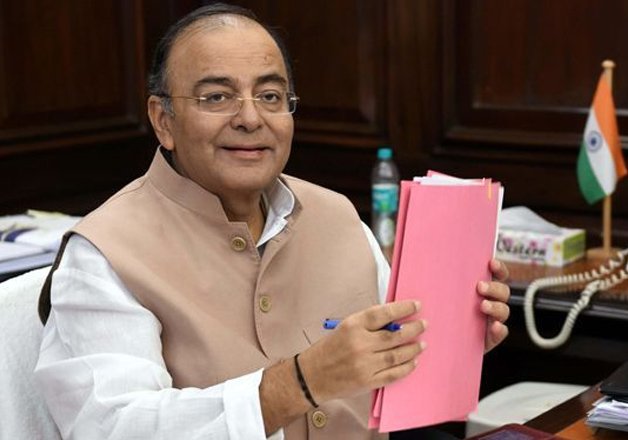 New Delhi: Two days ahead of the General Budget, Union Finance Minister Arun Jaitley will table the Economic Survey for 2015-16 in Parliament today.
The Economic Survey is the Finance Ministry's view on the annual economic development of the country and gives a broad idea on the macro-economic data which will impact the Budget decisions.
A flagship annual document of the Ministry of Finance, Economic Survey reviews the developments in the economy over the previous 12 months, summarizes the performance on major development programs, and highlights the policy initiatives of the government and the prospects of the economy in the short to medium term.
Following up on the recommendations of a Parliamentary Standing Committee, the Finance Ministry has decided to go green and print lesser number of copies of the Economic Survey and Budget. The documents will be made available online.
The economic survey is prepared by the Chief Economic Advisor.
The budget this year is likely to seek changes in the savings cap, medical reimbursement limit and exemption on housing loan interest. The lowest income tax slab is likely to be raised from Rs 2.5 lakh to Rs 3 lakh, which means income up to Rs 3 lakh is likely to be exempt from Income Tax. There are also indications that even the higher IT slabs may be re-jigged.
The interest exemption on home loans is also likely to move up from the current Rs 2 lakh, in a bid to revive the housing sector.
Jaitley is also likely to enhance bank recapitalisation from Rs 25,000 crore to Rs 30,000 crore. This comes in the background of news that 29 state-owned banks have written off a total of Rs 1.14 lakh crore of bad debts between financial years 2013 and 2015.
Meanwhile, Finance Minister's meeting with the economists just two days ahead of the Budget, which had generated a lot of curiosity, has been cancelled.
The 90-minute meeting with the economists on Saturday, ahead of the Budget presentation for 2016-17, was confirmed by Ministry spokesperson who described it as one to explain "economic analysis of macro-economic situation" after the presentation of Economic Survey.
The meeting generated a lot of curiosity with some commentators saying Jaitley might be meeting economists to get a grip on some quick-fix measures to package a bitter pill for the economy.
Jaitley had met economists as part of pre-Budget meetings in January. During that round, he had also met industry captains, bankers, farmers and trade union representatives.