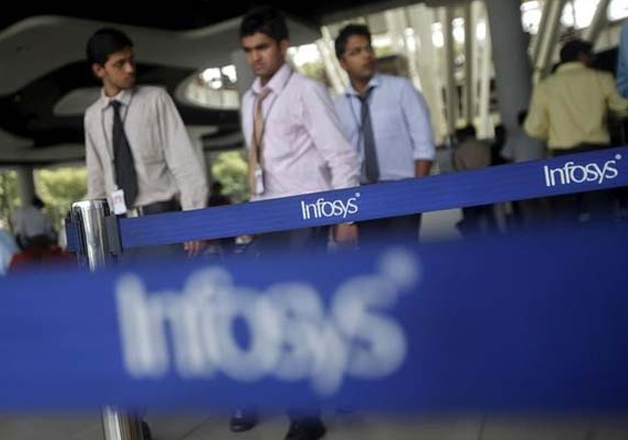 Amid the crisis unfolding at country's second-largest IT firm, Infosys, it has come to light that the company's management and board are reaching out to clients to assure them that there was 'no impact' on business due to the ongoing 'confrontation' between the founders and the incumbent bigwigs.
According to a report in Times of India, which cited people privy to the development, the Bengaluru-based tech giant has already reached out to key clients and communicated that it was making all efforts to make sure that the latest 'turmoil' is put to rest as early as possible.
Besides, the board and management are also looking into the proposals being made by the promoters, the TOI report said. 
The report further said that board and management do not consider the current 'disagreement' a 'rift' and that it will do 'what is right for the business as a whole'.
"Will act on what is right for the company because they have a fiduciary responsibility to 100 per cent shareholders, not just the founders who are 13 per cent shareholders,"  the report quoted a source close to the board as saying. 
"As promoters they can give their opinions and the board and management will respect that, but the latter will do what is right in terms of the large body of Infosys investors, not just the promoters," the sources added.
Tensions between the founders, its former senior executives and incumbent executives of company have reached a new level. They have strongly raised concerns related to the corporate governance culture in the company. They have voiced concerns over CEO's package and top executive severance packages, among other issues. Besides, they have also expressed unhappiness with Chairman R Seshasayee for failing to discharge his duties.
As for the appointment of Punita Kumar Sinha as independent director to the board, the source said that 'it is true some of them abstained (while the matter was put to vote) but she is a very accomplished individual, understands her fiduciary responsibilities and the board feels she brought lot of value to the table'. 
"To judge a woman by what her husband does or does not do is very unfair in this day and age. The board is looking at what she brings to the table, not who she is married to," the TOI report said citing the above source.
Some promoters, according to reports, were also upset with the appointment of Sinha, an investment banker and wife of Union Minister Jayant Sinha, as an independent director. 
Founders believe that the few decisions including hefty salary hike given to CEO Vishal Sikka, high severance package given to two former senior officials and Sinha's appointment are subject to violation of 'core Infosys values'.