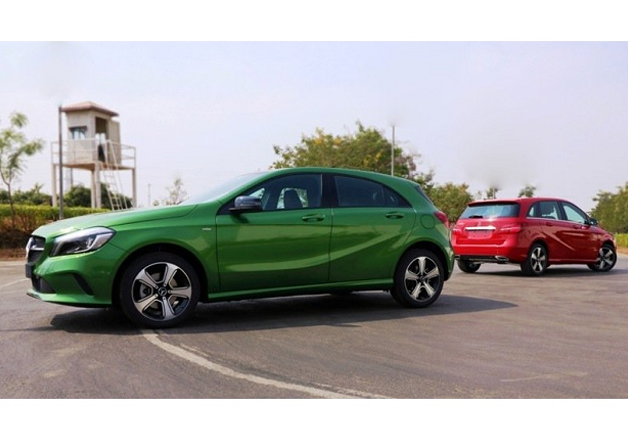 Leading luxury car maker Mercedes-Benz on Wednesday rolled out the Night Editions of its popular A-Class and B-Class compacts in India.
While the petrol variants of both the cars are mounted on a 1.6-litre engine, the diesel variants come with a 2-litre engine.
The A 180 petrol is priced at Rs 27.31 lakh, while its diesel model A 200 comes at Rs 28.32 lakh. Besides, B 180 petrol comes at Rs 29.34 lakh and its diesel variant B 200 has a price tag of Rs 30.35 lakh. All prices are ex-showroom Pune, the company said in a statement.
Both the models come with a 7-speed dual clutch automatic transmission.
"The trendy and fashionable A-Class and B-Class 'Night Edition' are a synthesis of youthful design that emulates modern luxury without compromising on performance," Roland Folger, Managing Director and Chief Executive Officer of Mercedes-Benz India was quoted as saying in a statement.
"We believe our new generation cars play a key role in attracting dynamic, affluent and young Indians to the brand and this success story will be further amplified by the launch of the 'Night Edition' variants," Folger added. 
The company further said that the A-Class and B-Class 'Night Edition' will have only 100 exclusive units each for India.
Last year, Mercedes-Benz, which retained its market leadership for the second year in a row in spite of a marginal dip in sales due to the 8-month long diesel ban in its largest market Delhi and then the two-month noteban, had launched 13 models which was one more than its original plan.
The German car maker sold 13,231 units in 2016, as against 13,503 units in the previous year.