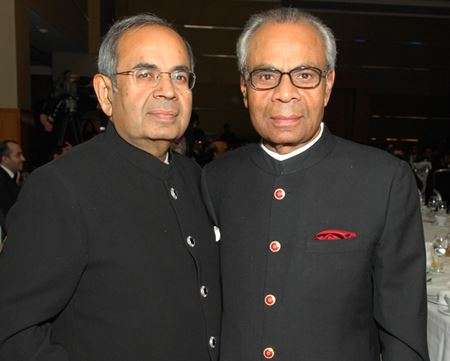 The Sunday Times just released its highly-anticipated Sunday Times Rich List which puts Srichand and Gopichand Hinduja – famous as Hinduja brothers – at the top of 134 billionaires. 
The brothers' estimated riches – 16.2 billion pounds (approx. Rs 1.35 lakh crore) – witnessed a rise of £3.2bn from 2016 as stock markets boosted their holdings in industry and finance.
Lakshmi Mittal, the chairman and chief executive of ArcelorMittal, the world's largest steelmaking company, and his family saw their fortune swell by more than £6bn in the past year, rising to just over £13bn (approx. Rs 1.08 lakh crore), and propelling them from 11th to fourth on the list.     
David and Simon Reuben, of Iraqi Jewish origin but Mumbai-born, have slipped from first to third place this year with an estimated wealth of 14 billion pounds.
Brexit has helped boost number of people with 10-figure fortunes to 134. A record total wealth of £658billion is shared among the richest 1,000 individuals and families, The Sunday Times Rich List has found.
The compiler has placed a total of 40 Indian-origin people in the rankings, including the Gujarati brothers Mohsin and Zuber Issa of Euro Garages whose one billion pounds puts them at 133rd position.
Also among the new billionaires are the brothers Raj, Tony and Harpal Matharu of the Grange hotel chain with one billion pounds.