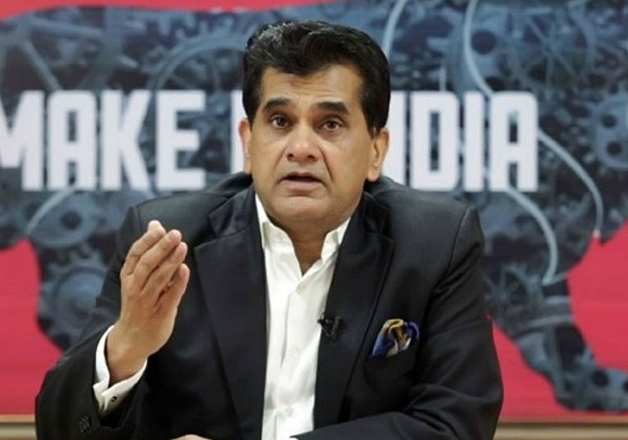 The Chief Executive Officer of NITI Aayog Amitabh Kant has said that US President Donald Trump's proposal of bringing restrictions on H-1B Visa procedure will impact America itself.
"....I think Donald Trump will soon realise that a vast number of Indians have contributed very significantly to the growth of software in America," Kant said on Monday.
He said, "America has all along talked about open trade. America is what it is because of open trade, because of its ability to attract best talent from across the world. All countries which have prospered whether it is Japan, Korea, China, America itself have grown because of open trade."
"You can't have a policy saying that when I grow, I believe in open trade and when the rest of the world wants to grow, we want to have close trade...," he added.
Kant said, he is quite "sure" that President Trump will soon realise that such embargoes or restrictions will weaken America as input cost will raise enormously and the goods produced will become expensive for consumers.
"We are in a world of open trade, one part of a world can't close, we are globalised... you can't reverse it back again... It is not possible." he added.
Responding to a similar query, IT czar Nandan Nilekani said such attempts will accelerate city like Bengaluru and work happening there.
"Every time there has been any effort to stem the visa, IT wise Bangalore has only grown. We have had more and more people establishing centres here. It will just accelerate the work happening right here.
"The H1B visa is a non-immigrant visa that allows US companies to employ foreign workers in speciality occupations that require theoretical or technical expertise in specialised fields. The technology companies depend on it to hire tens of thousands of employees each year," he said.
On the Centre's demonetisation move and its impact, Nilekani said in his view the big impact was acceleration of digital financial services.
He further said in the last 60 days more has been done to build infrastructure for cashless finance.... I think it is going to be a leap frog and India is going to dramatically increase cashless transaction using phone or Aadhaar number. "That's the big by product of it," he said.